Today I am sharing a close up of how I store my Washi tape.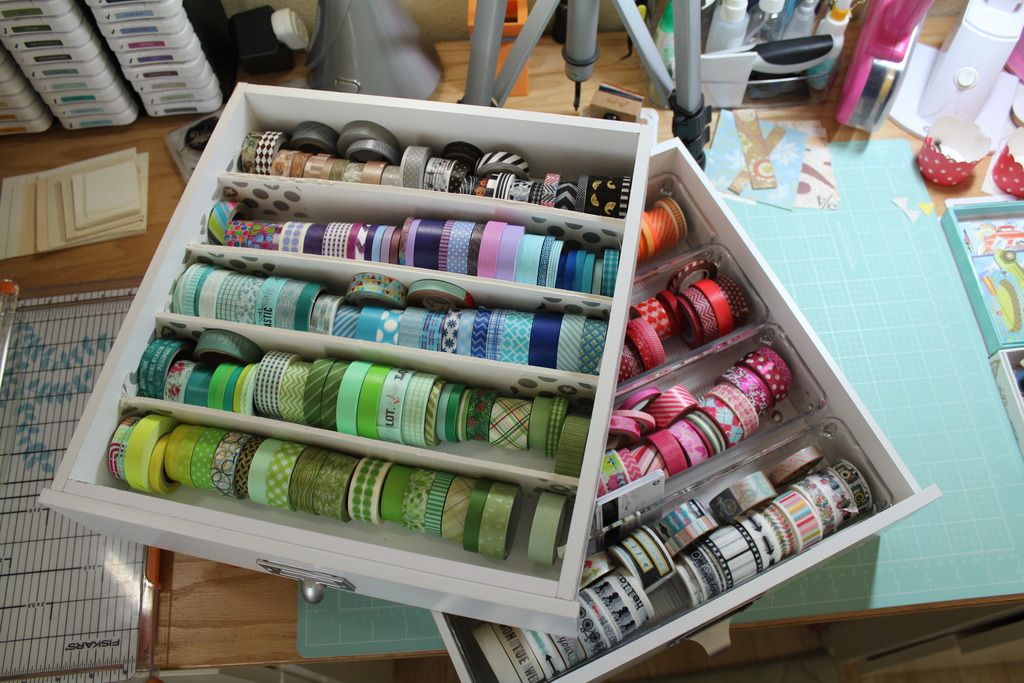 I have 2 drawers in my Jet Max drawers that are devoted to Washi tape. One is thinner than the other and I used foam core board to create dividers that I just taped into place. The other is deeper and I used clear acrylic containers that fit in exactly. I have sorted my Washi by color, like everything else in my scrap room, although some categories are a bit general, if the role is multicolored, then if fits into whichever color group if feels like...I hope that makes sense.
I keep my Christmas washi tape separate and I also keep my metallic and glitter tapes separate.
Thanks for visiting my blog today!!