Today I am sharing a layout I created using my December 2015 Stash kit.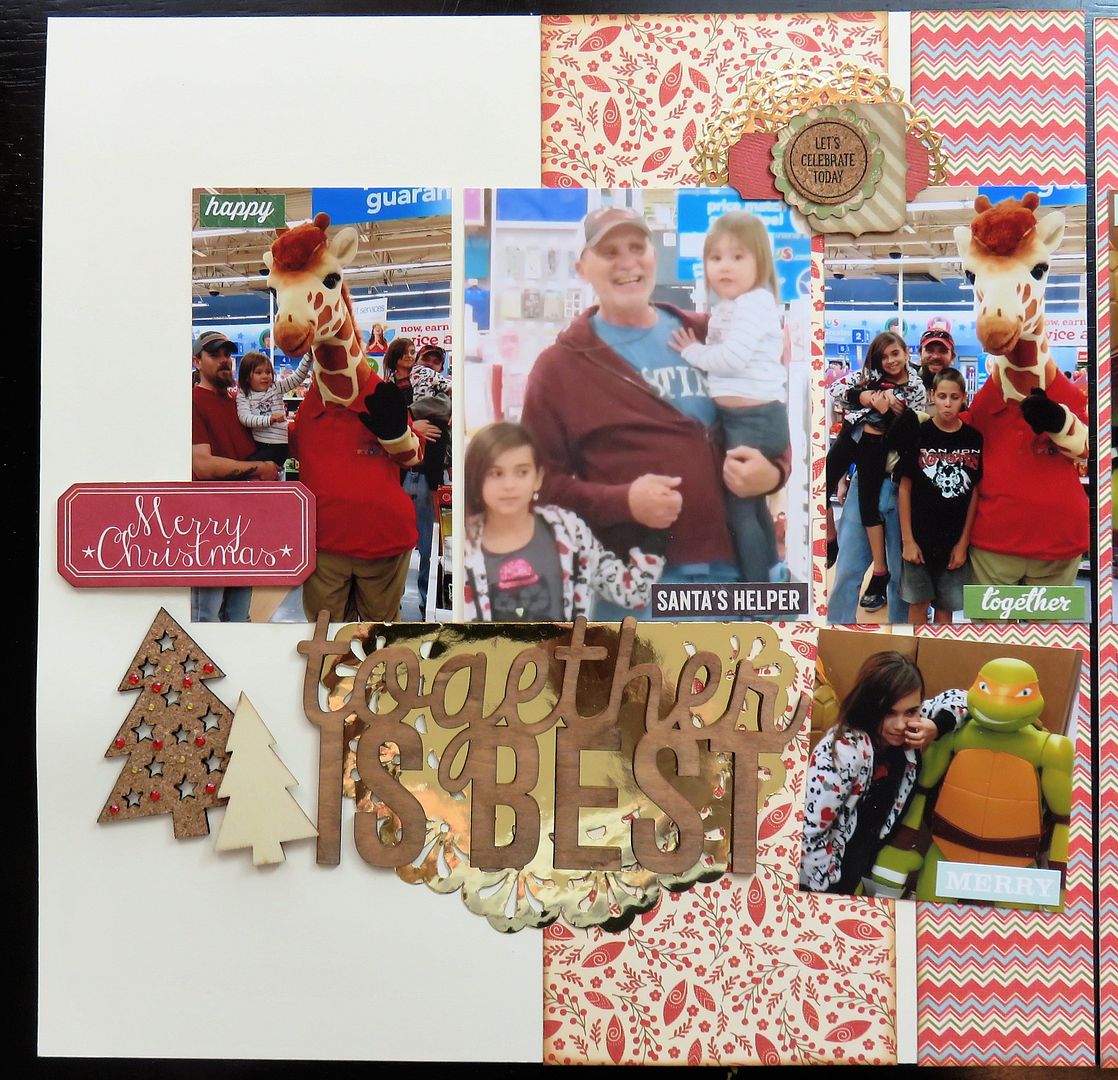 The photos were taken at Toys R Us when my husband and boys took the grandees shopping for Christmas.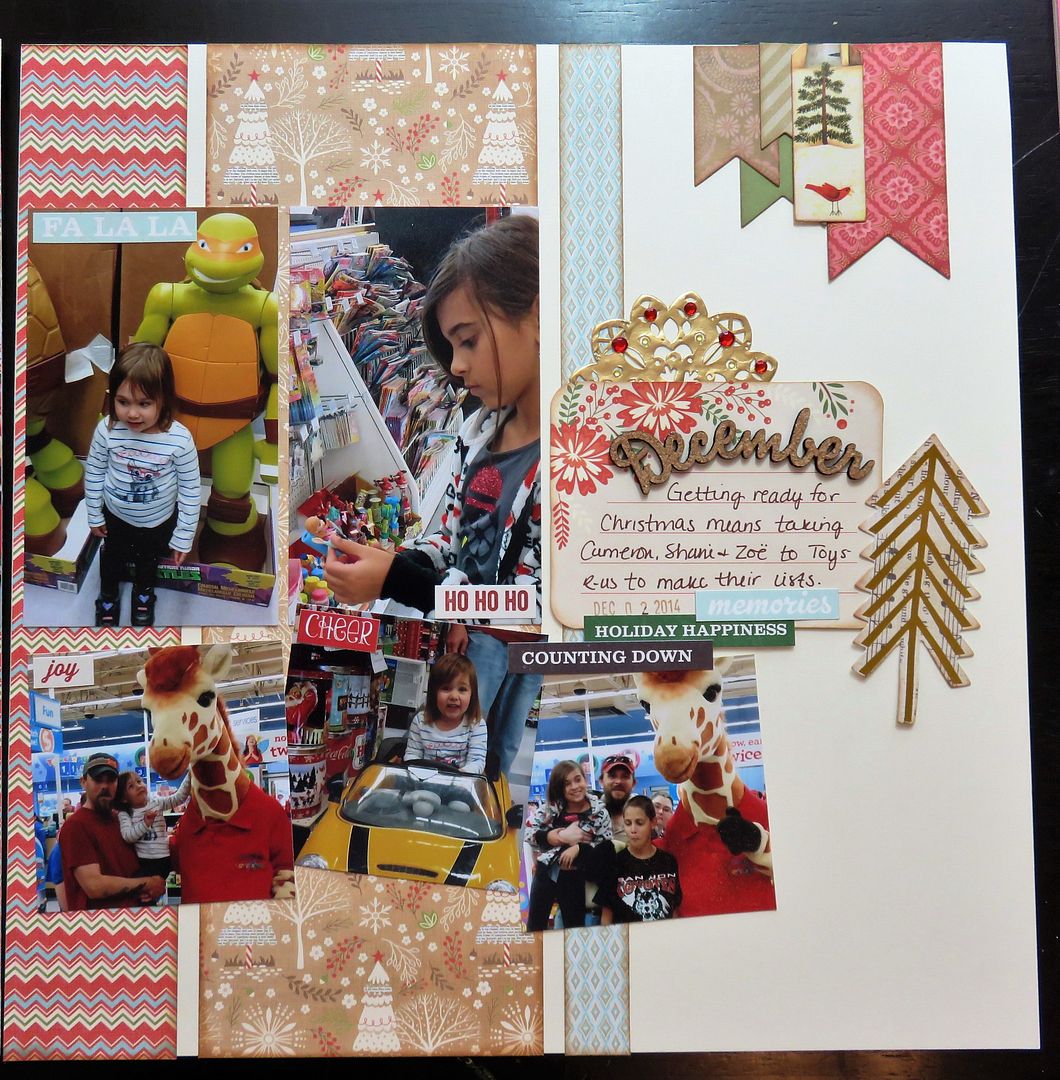 I used 9 photos on this layout and tons of scraps.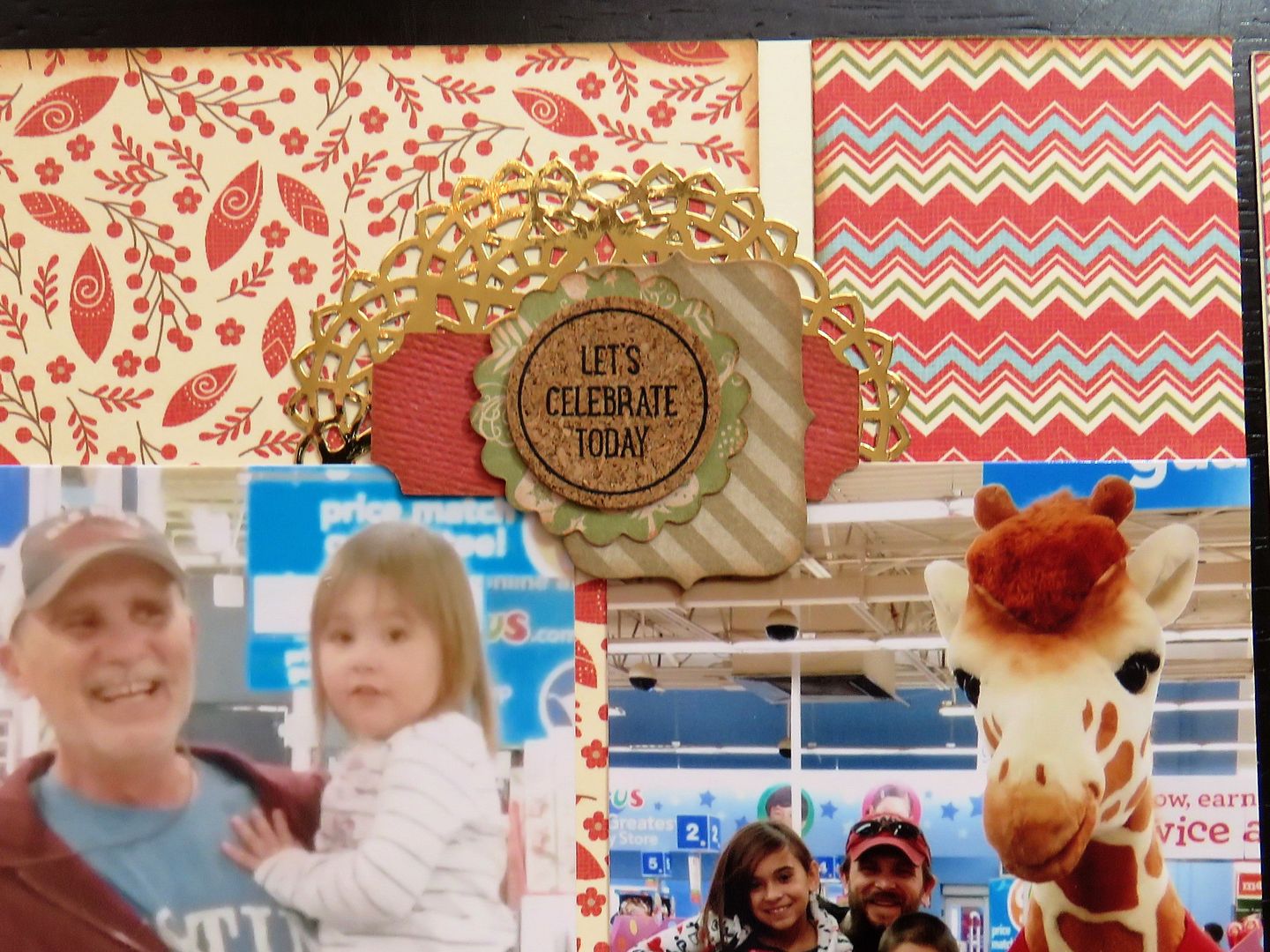 They had a close encounter with the TRU Giraffe.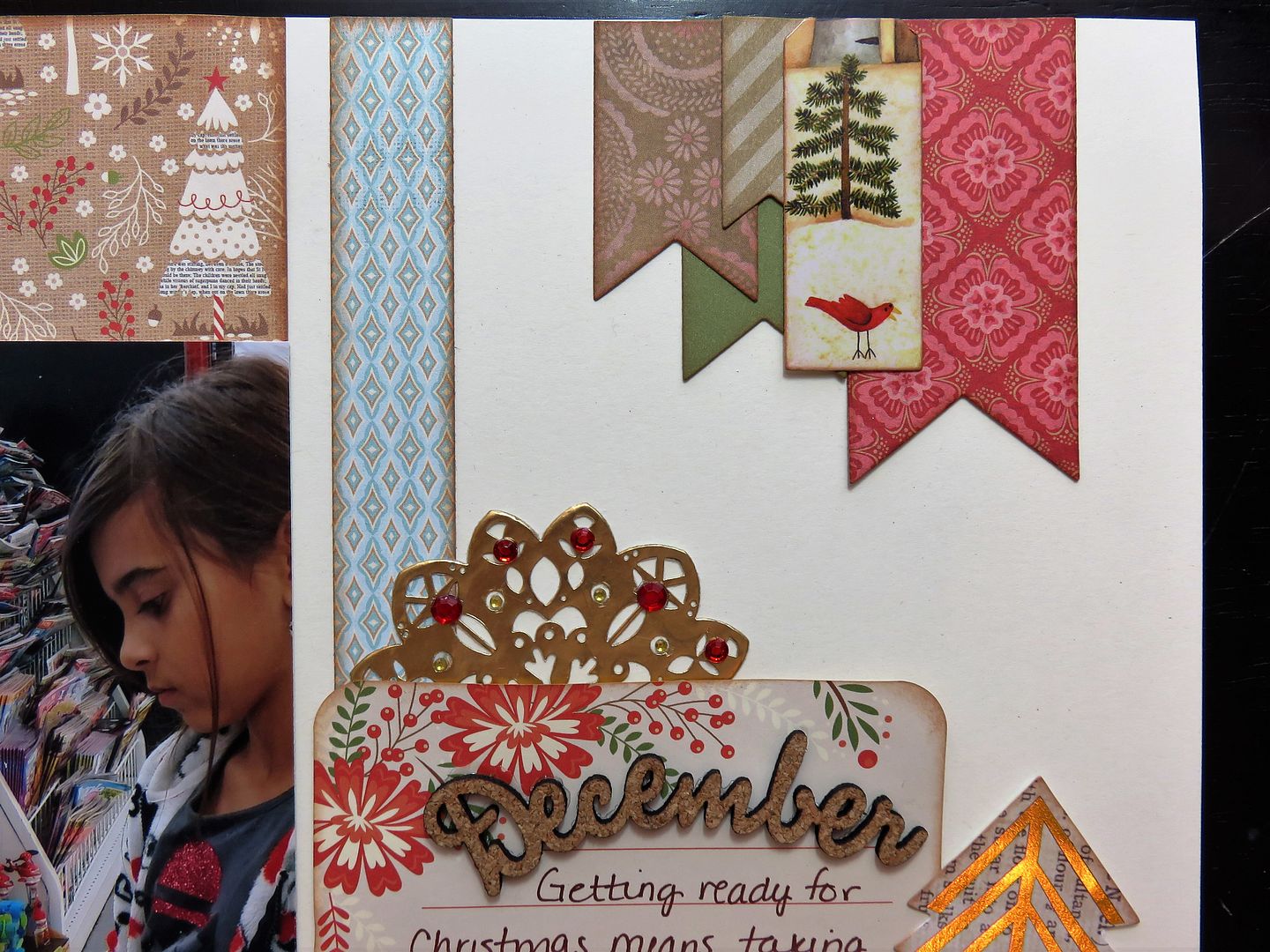 I even used a scrap from a Christmas card from years past, it's the little tag with the tree and bird.
Pulled in cork, bling, stickers and even a doily.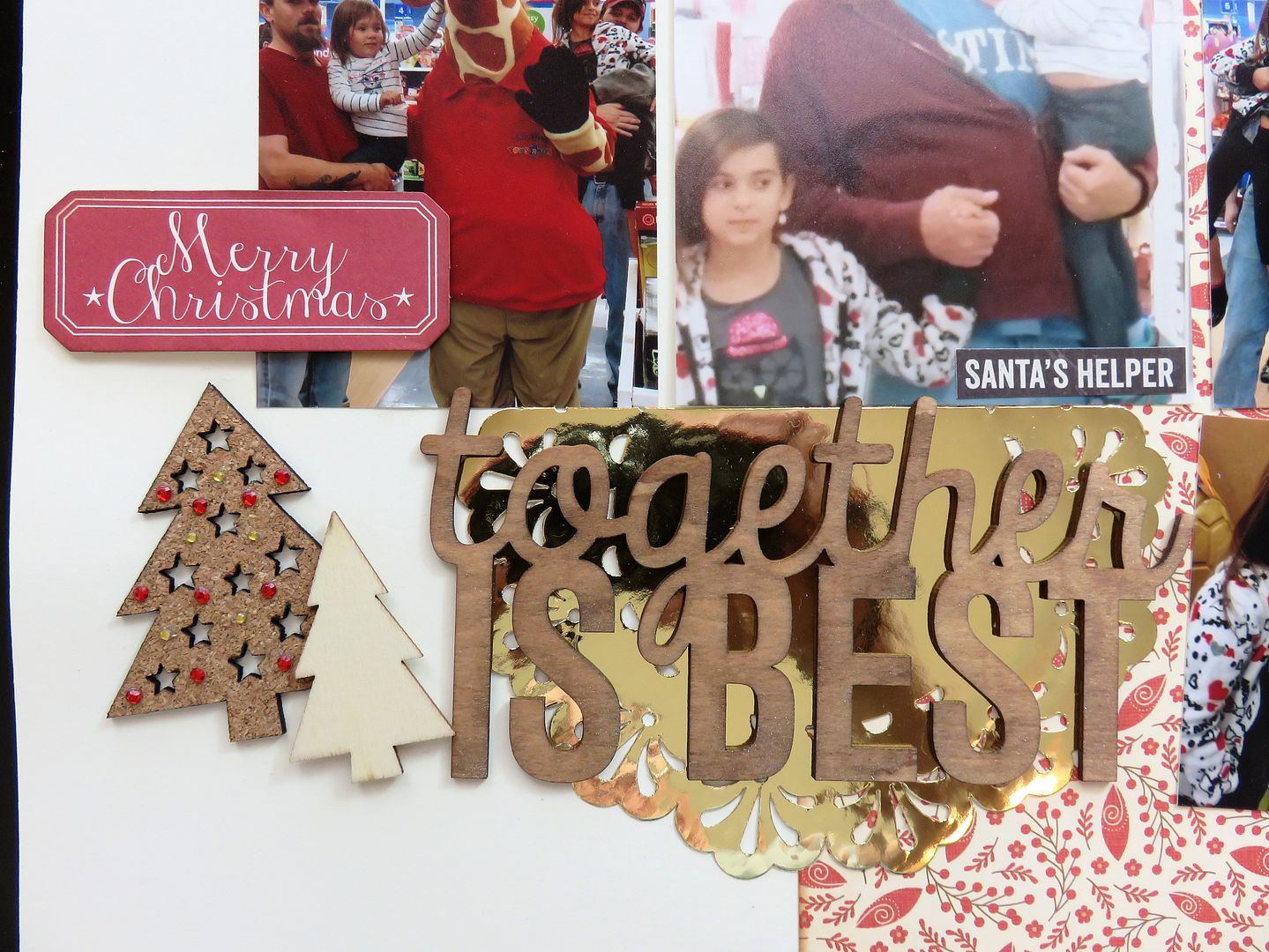 Love that big title piece from Freckled Fawn.
Thanks for visiting my blog today!!!