This weeks challenge is "Oh Canada," in 2017 Canada turns 150 years old and they are going to be partying all year long! So everyone is asked to do something that reminds them of Canada.
For example:
If you live in Canada or have ever visited, a layout with photos of Canada.
Use our flag like a sketch for a card.
Use the colors
RED
and WHITE
Use any of the symbols of Canada on your project, like:
The beaver

Moose

Hockey

Maple Leaf

Poutine

Winter (although, contrary to popular belief, that is only ONE of our four seasons)

Politeness

etc. etc.
The sky's the limit.
So with this prompt, I thought of red and winter....oh Christmas....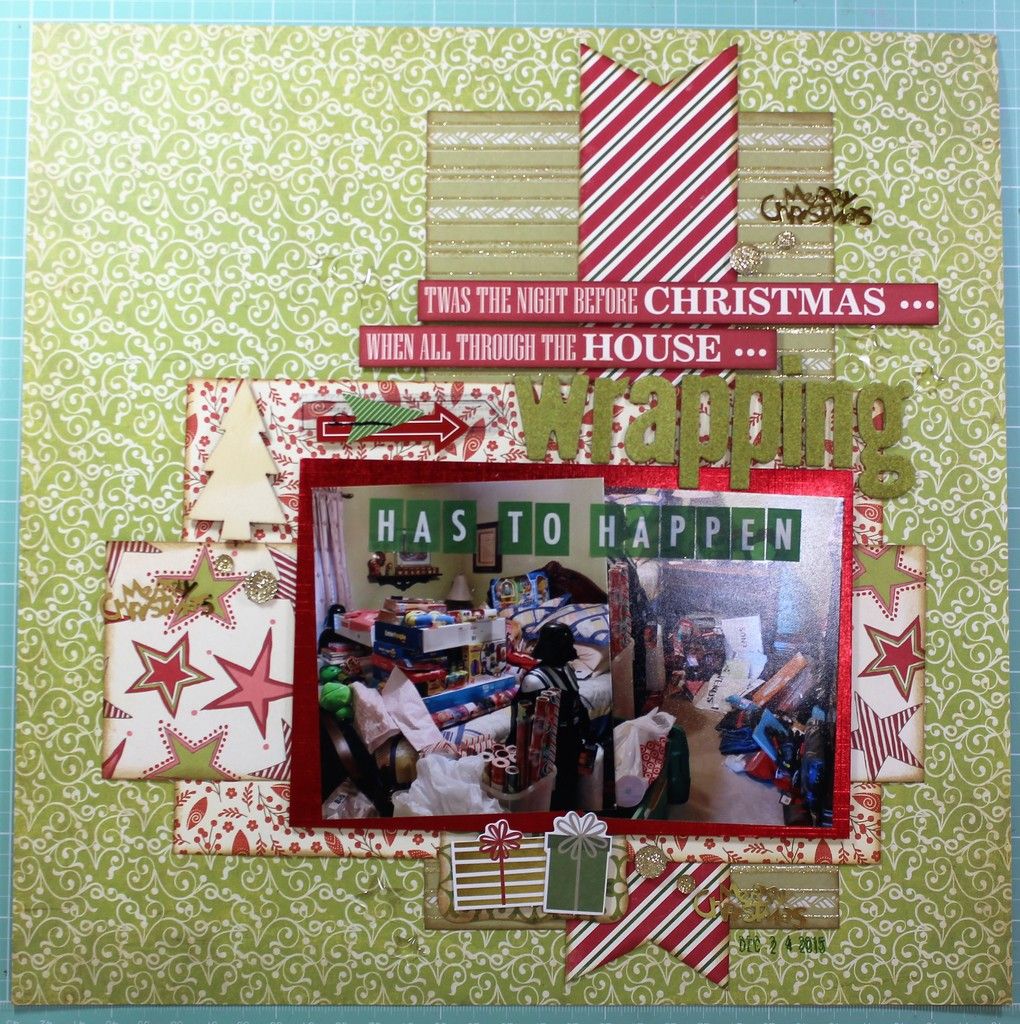 So I kind of used the flag a little to inspire the background. The layout is of our spare room, before Christmas, with everything pulled out and sorted (really) before the wrapping begins.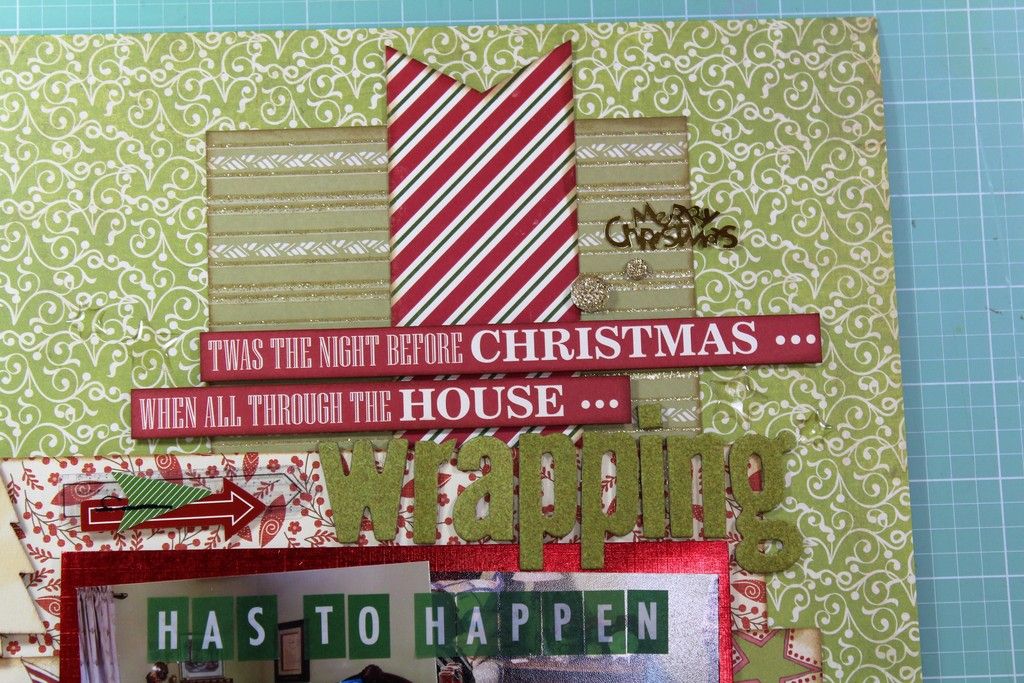 All the paper in the background are scraps and the 'Twas the night... portion of the title is actually a border strip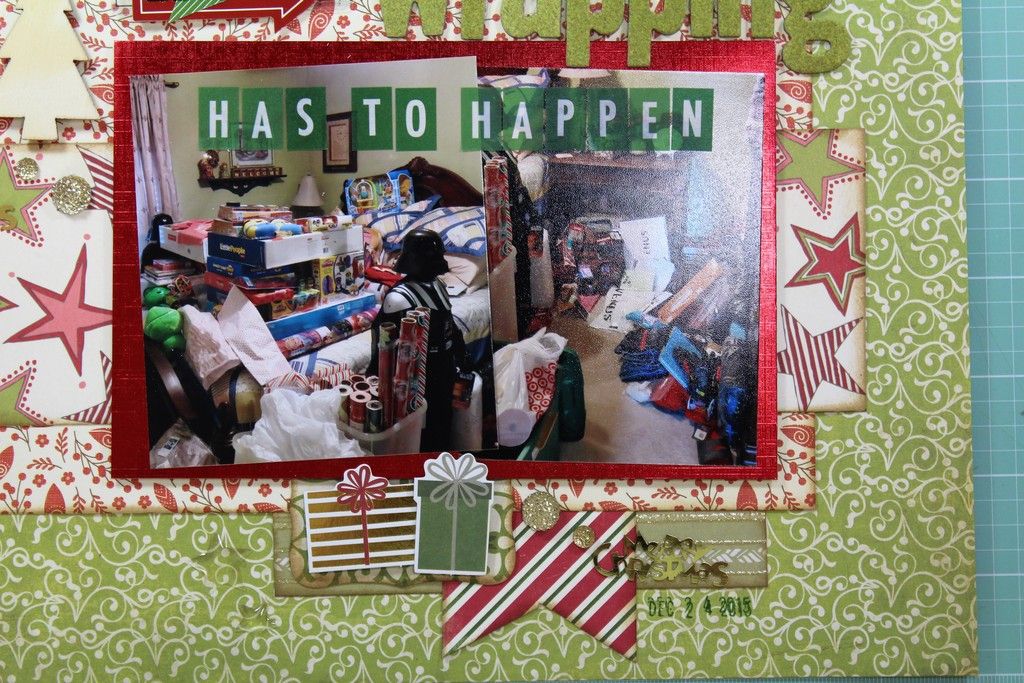 I used the green background paper only because the walls in the spare room are green.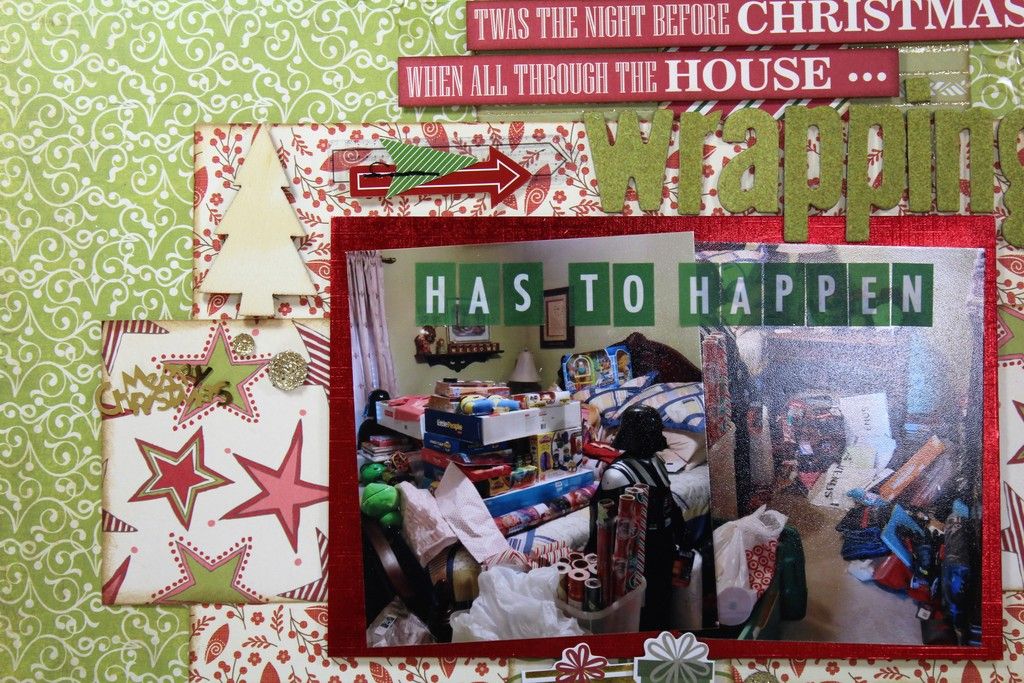 I even used a wood veneer Christmas tree, pine tree...Canada...woods....LoL!!
Thanks for visiting my blog today!!
We would love for you to join us over at the Use Your Stuff Challenge Blog to play along...pull your scrappy or crafty stuff out and get busy!!