This weeks challenge is to use heat embossing and water coloring on a project. I used those techniques on 3, I made 3 Christmas cards from my December 2016 Christmas Stash kit. The w
eather didn't agree with my photography efforts today, so I ended up taking a stand up photo along with a photo that is flat to show more of the metallic tones.
The first one I used velum over the area where I used water coloring, I had stamped the Angel in gold ink and covered with clear embossing powder.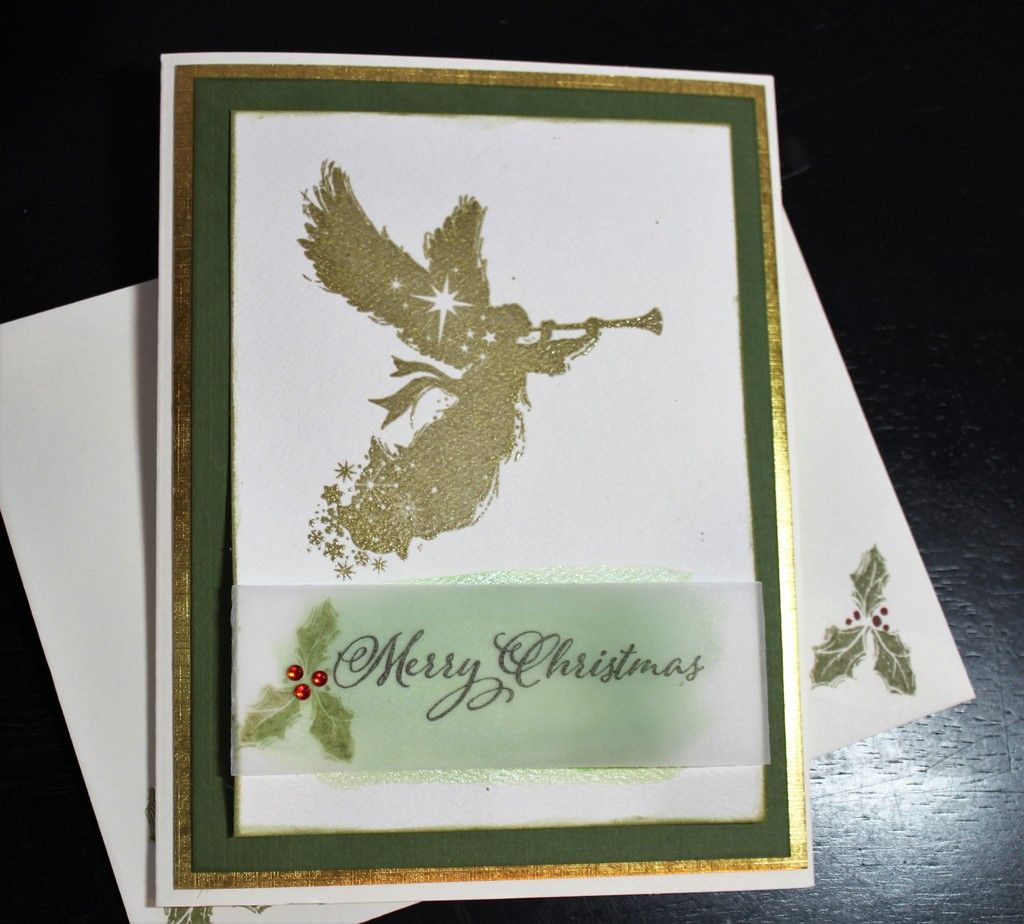 I stamped the holly leaves on the envelope of all 3 cards and colored the green dots with a red sharpie pen. On the vellum I added 3 bitty red bling.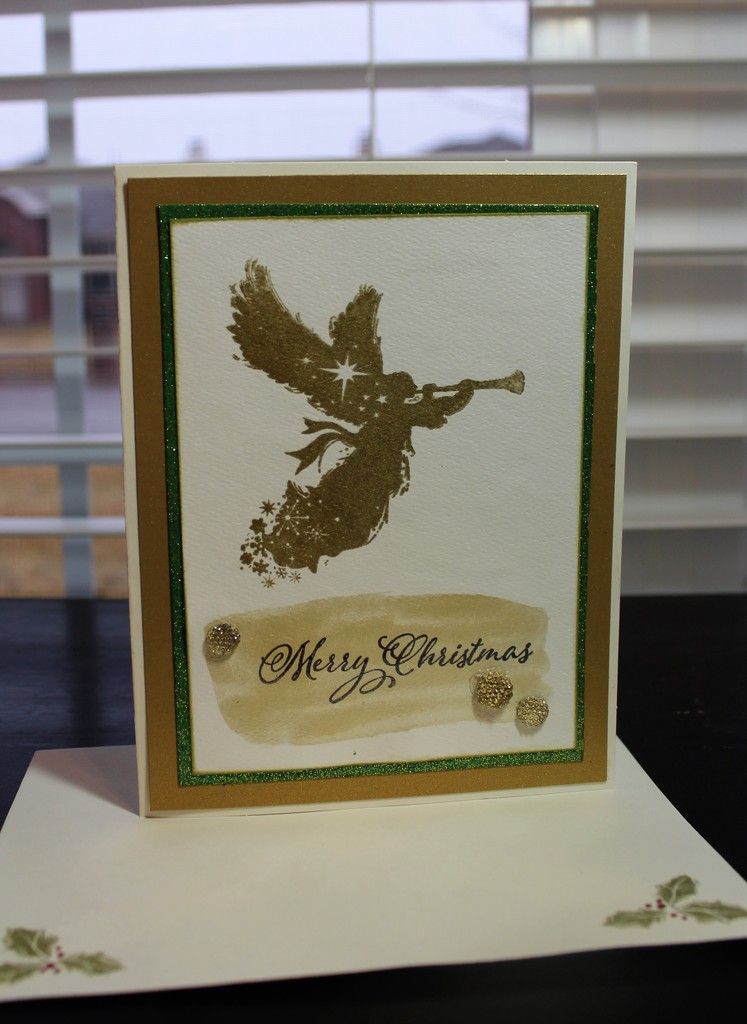 I decided to stamp directly on the watercolor area on this card.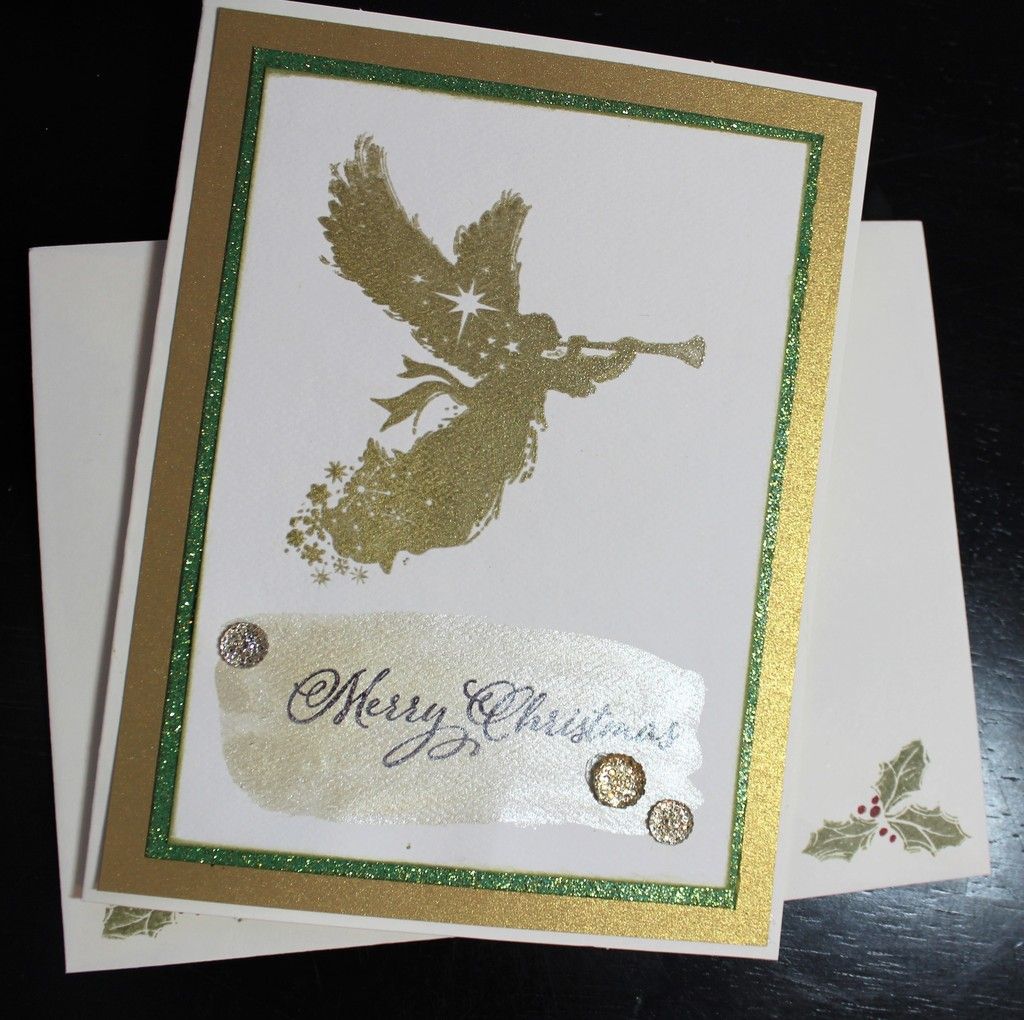 The watercolor paint I used was shimmered.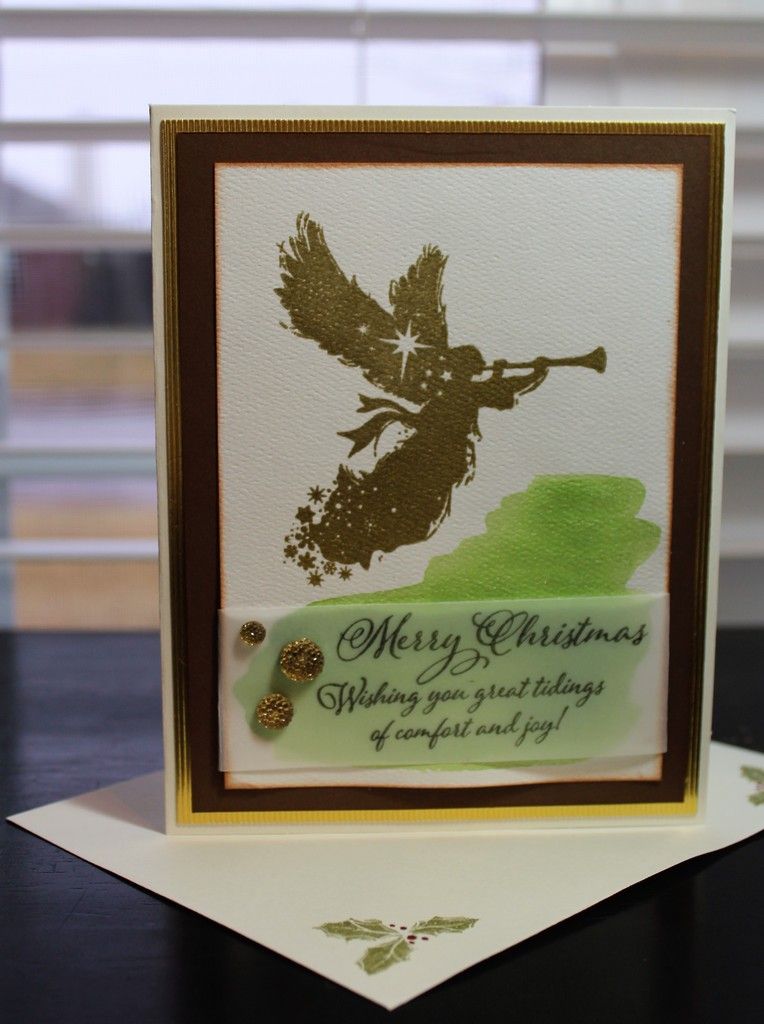 I initially was going to stamp the inside sentiment on the front of this card so I painted the water color a little higher, then changed my mind. I might go back later and add something to that green area, just not sure what yet.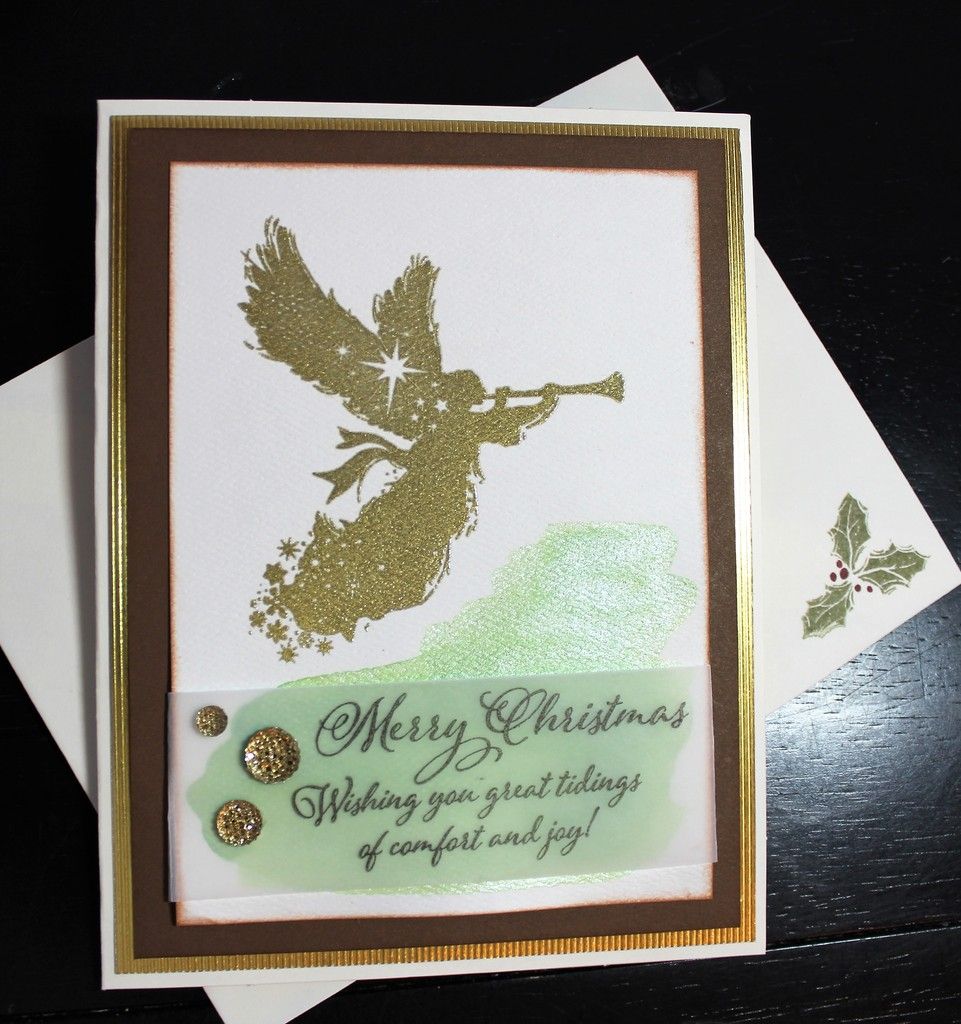 I had to use my heat tool to dry the ink on the vellum.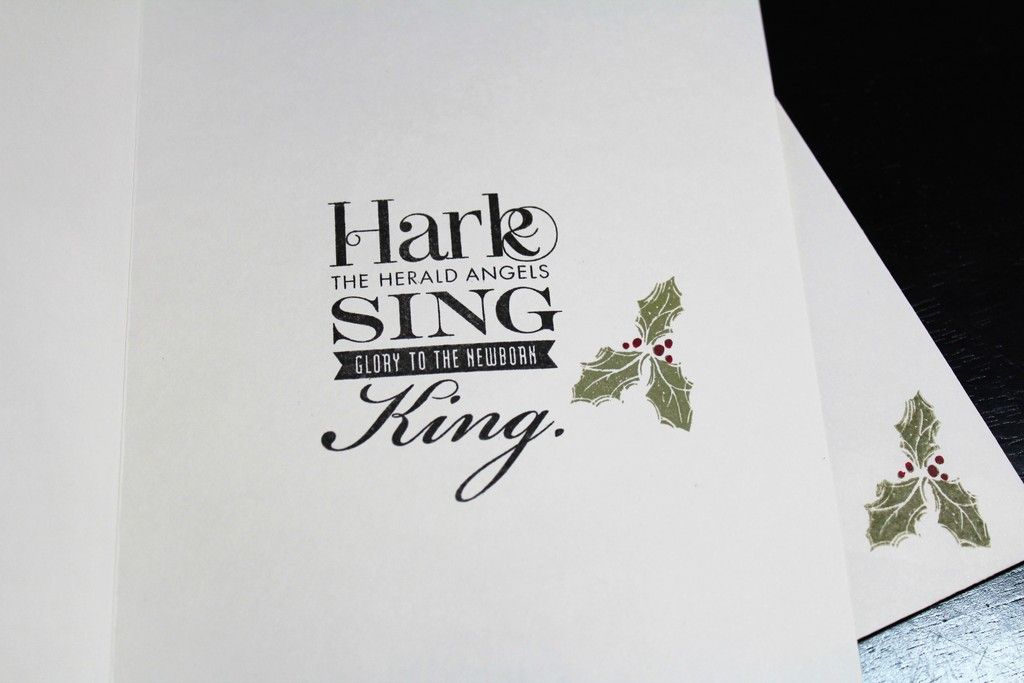 The inside and the envelope of all 3 cards is exactly the same.
Thanks for visiting my blog today!!!
I hope I inspired you to dig into your stash today and create something unique. We would love to see what you create over at the
UYS blog
, so head over there and use the link tool to show us.