Today I am sharing a layout I created using my January 2017 Counterfeit Kit Challenge kit. The photo is of my sweet hubby and myself last summer. I never really think about how pale I am until I see myself next to him and he's all tan. Ugh!!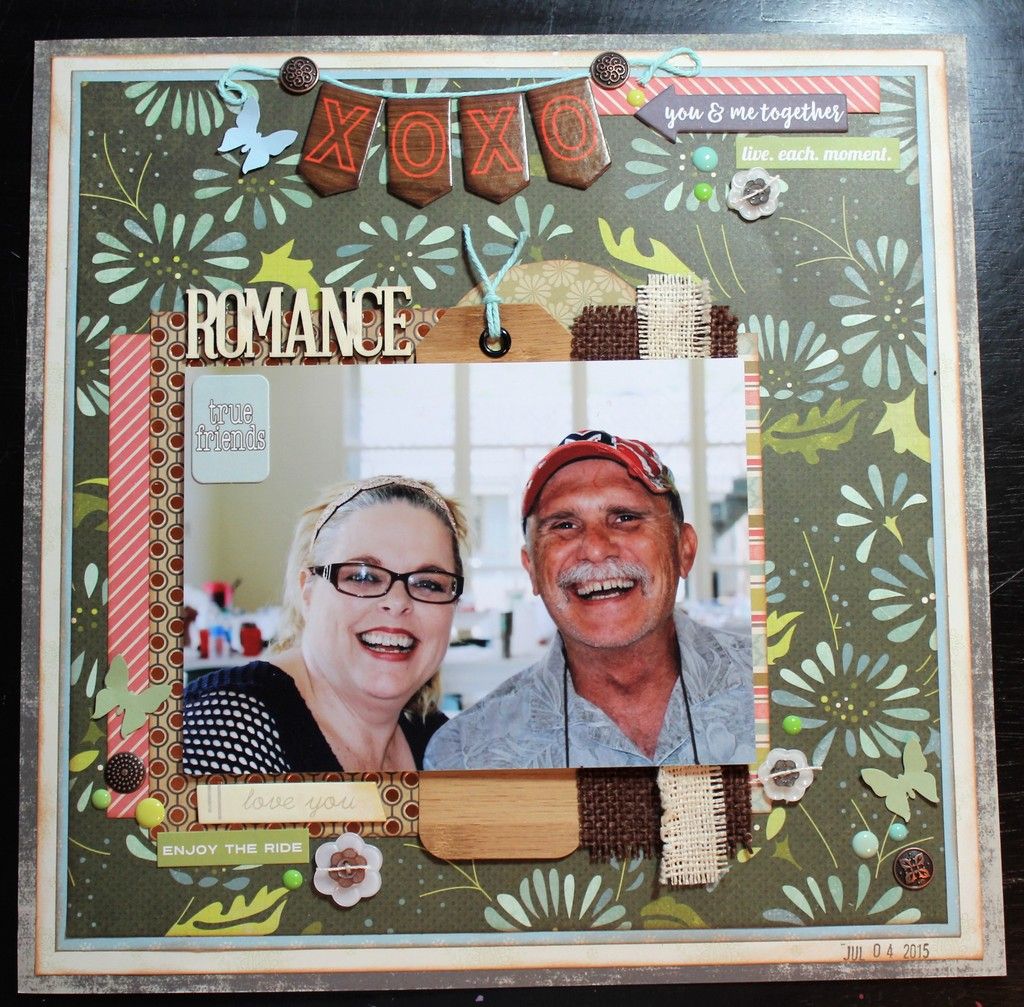 I was inspired to create this layout by Sketch # 258 at the Sketches in Thyme Blog.
I added the chipboard title and some twine to make it a banner, I anchored the chipboard with a couple of brads.
I cut one of the wood veneer tags and stretched it to come out the bottom of the photo, I did the same with the burlap.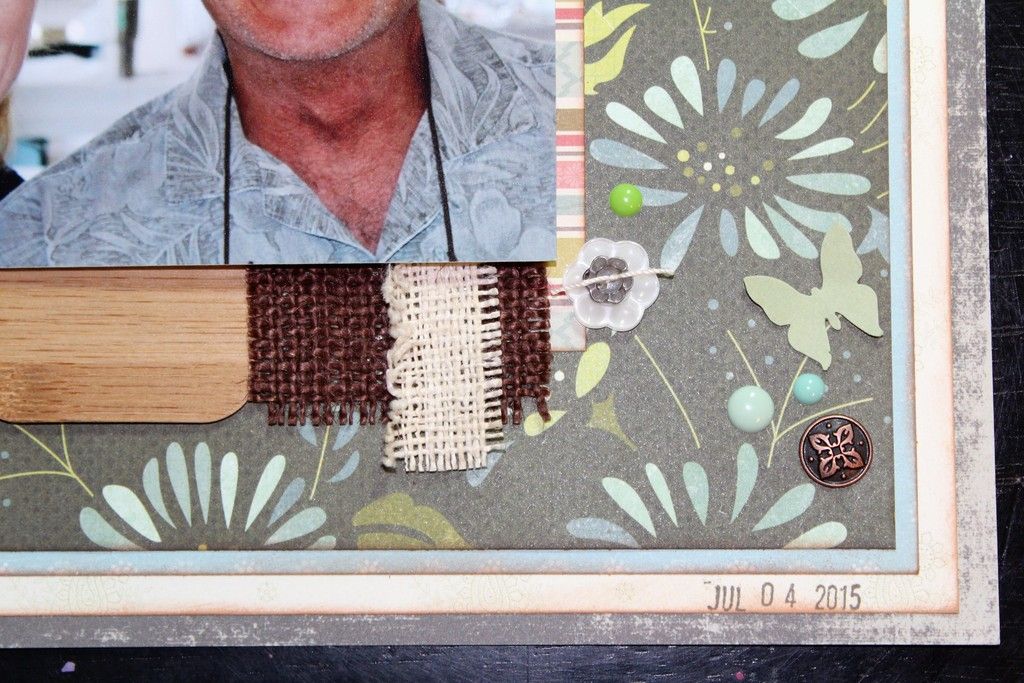 I also added in some enamel dots and even some die cut butterflies from my leftovers bowl on my desk.
I even pulled in some buttons from my BASHket to use on this layout. I layered them up and tied some twine through them.
Thanks for visiting my blog today.