Today I am sharing a layout I created using my January 2017 Counterfeit Kit Challenge kit.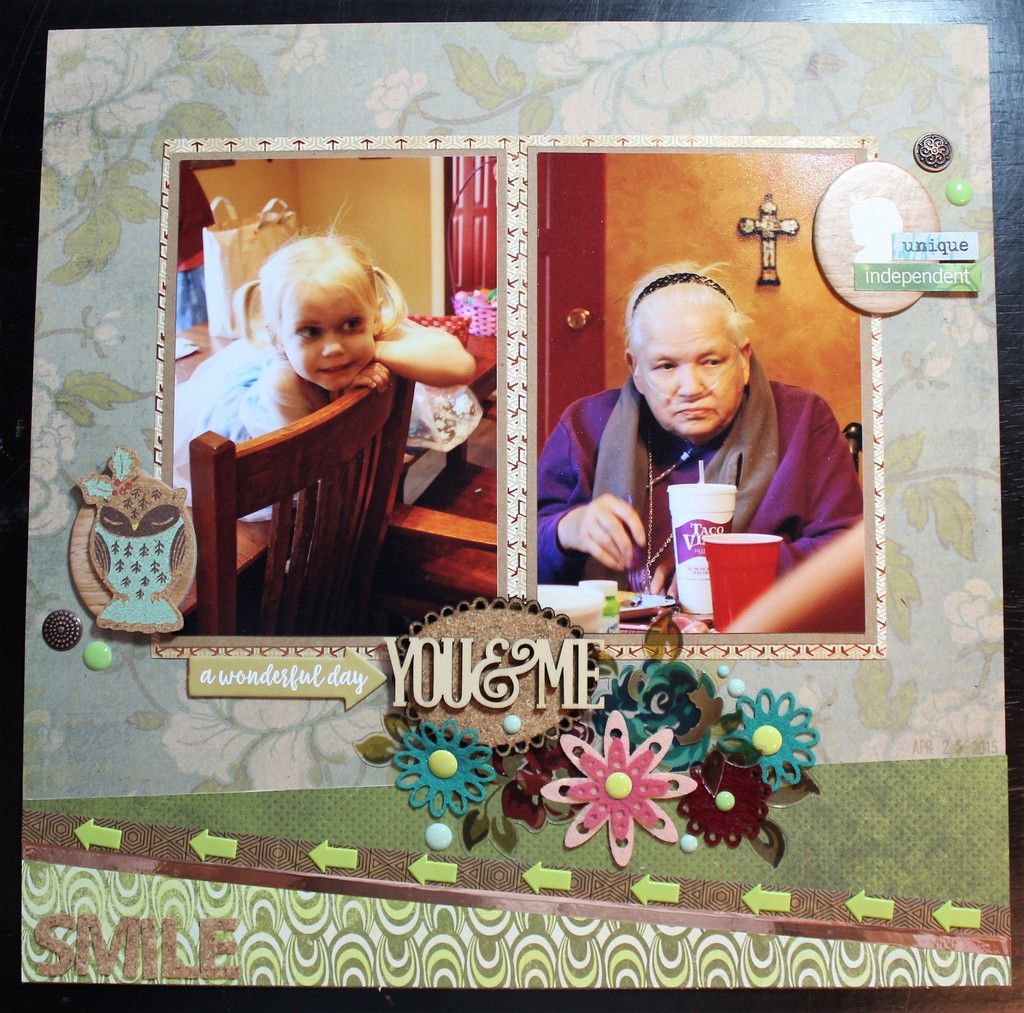 I was inspired to create this layout my Maven Lisa at the Sketches in Thyme blog. She initially started out with Sketch #256.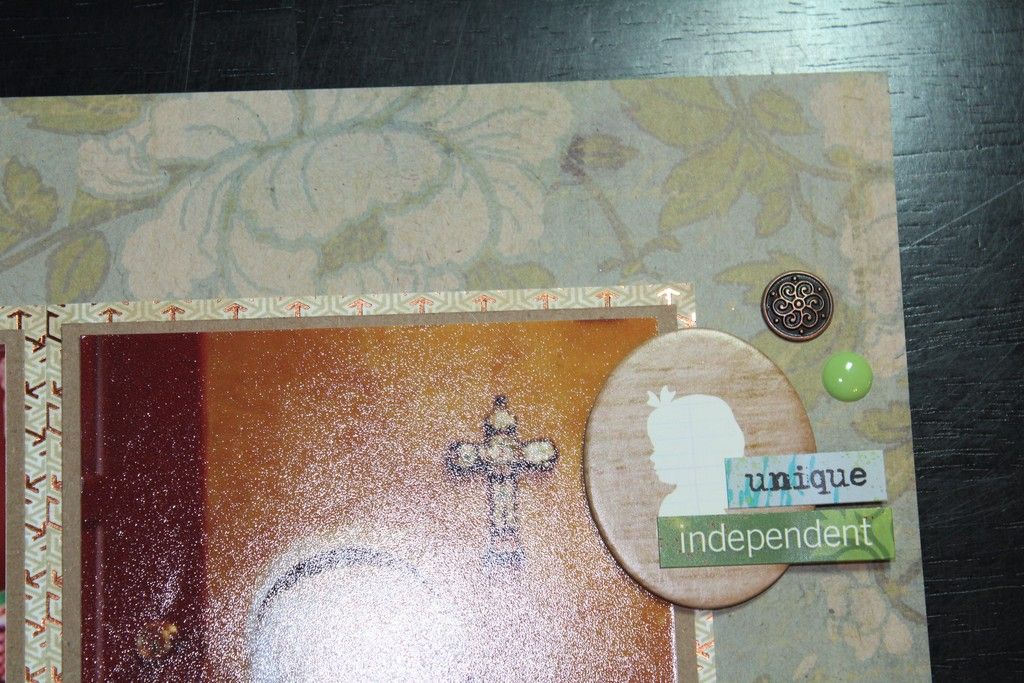 I love the mixture of the blues and greens and even copper and wood tones.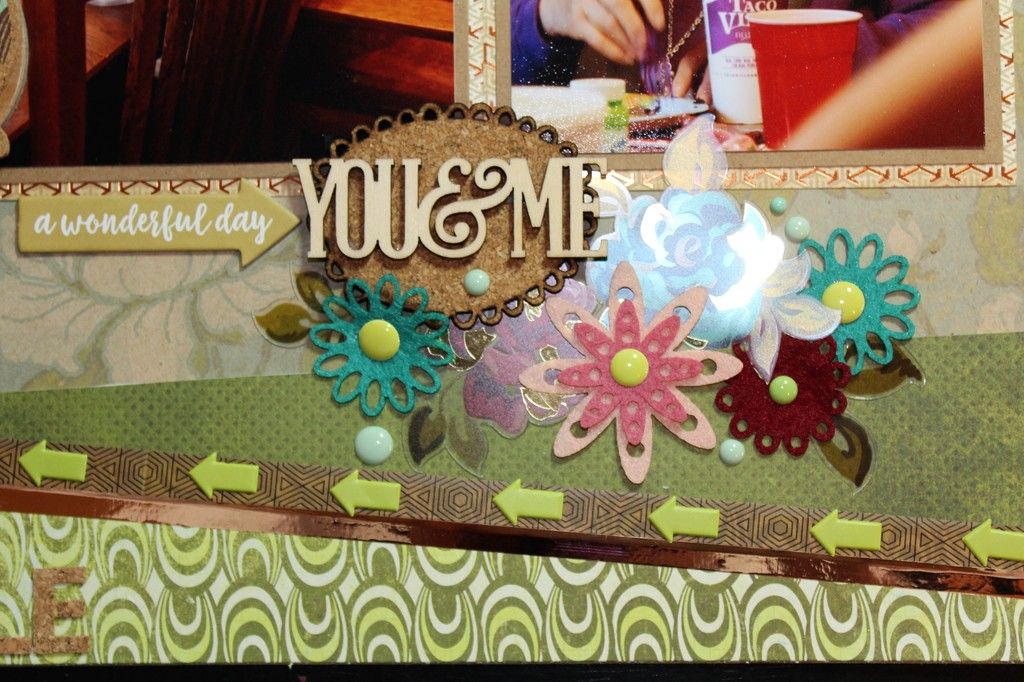 Here I mixed all types of flowers and enamel dots. I cut the papers along the bottom at an angle and used some washi tape to separate the 2, I even pulled in some copper tape since there was copper ones in the mats behind the photos.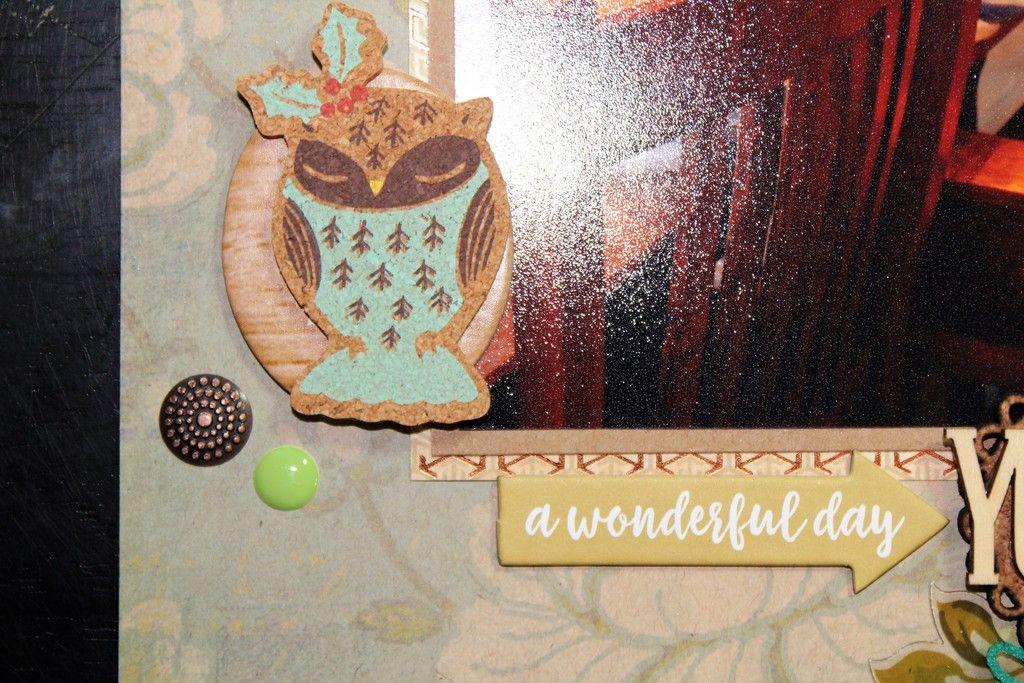 The wood look piece had a boys silhouette on it and I didn't really have a use for it, so I used it for a layering piece.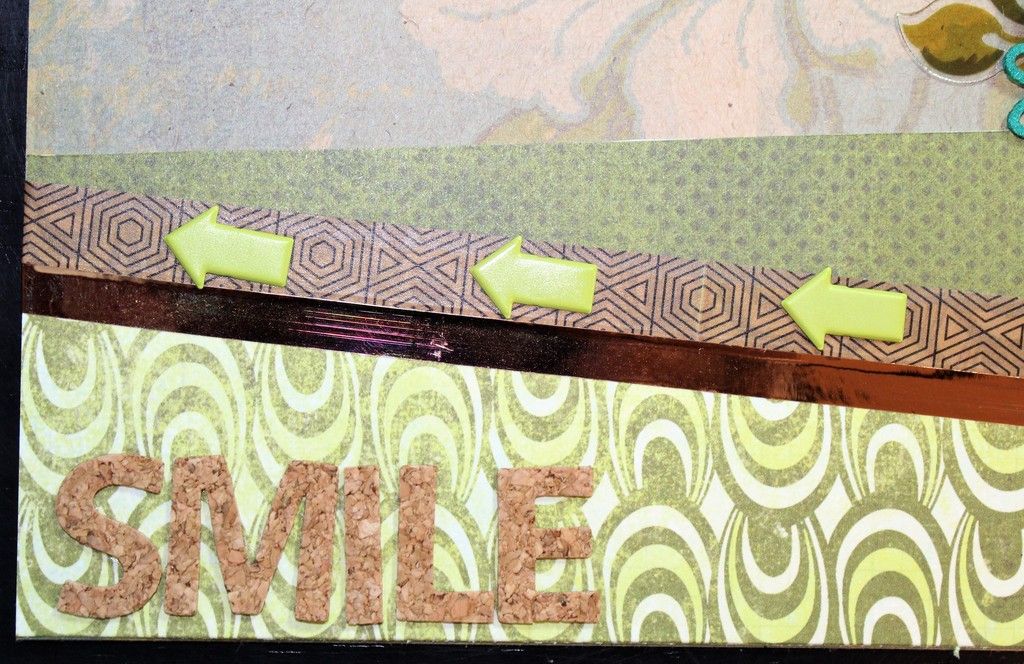 I had pulled this word for another layout and didn't use it so I decided to use it here. I also added some green arrow brads along the washi tape for some added dimension and color.
Thanks for visiting my blot today!!