Today I am sharing a layout I created using my March 2016 Counterfeit Kit Challenge kit or my Scrap Stash kit.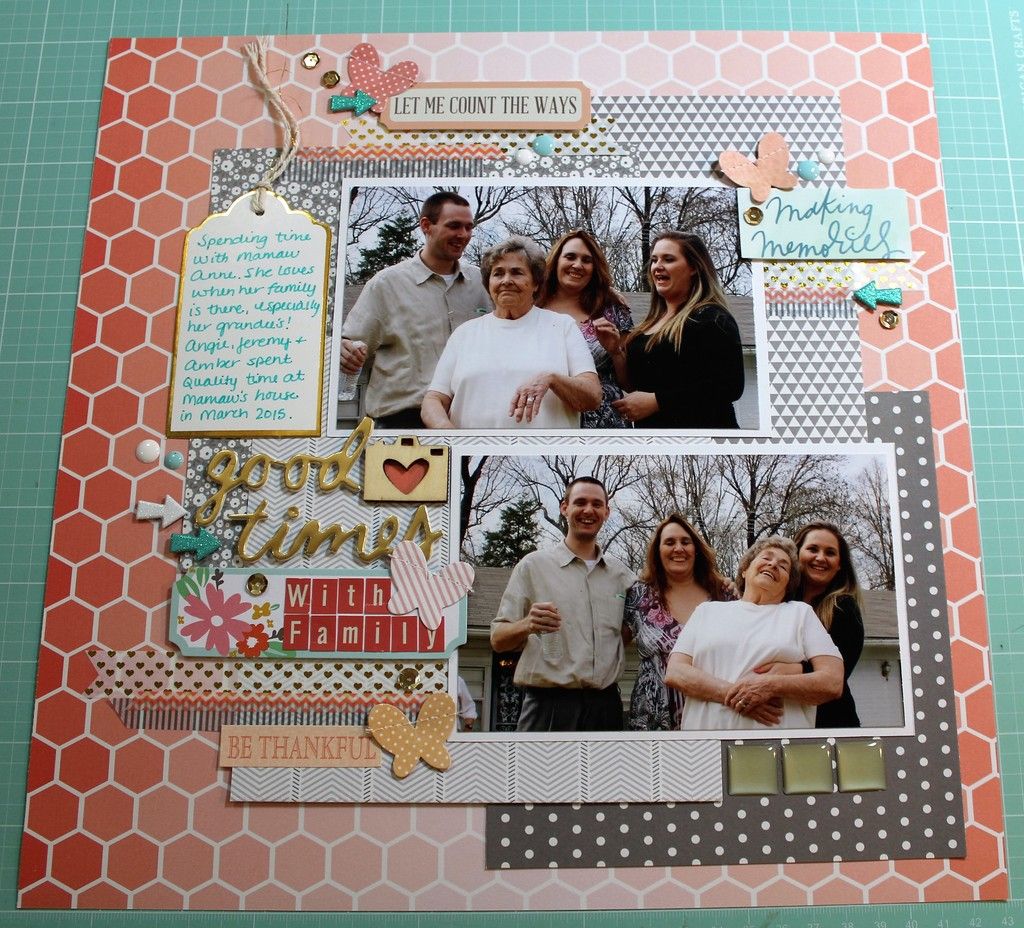 The photos are of my Sister Angie, her kits Jeremy and Amber and our mother Anne.
I was inspired to create this layout by Glittergirl Episode #135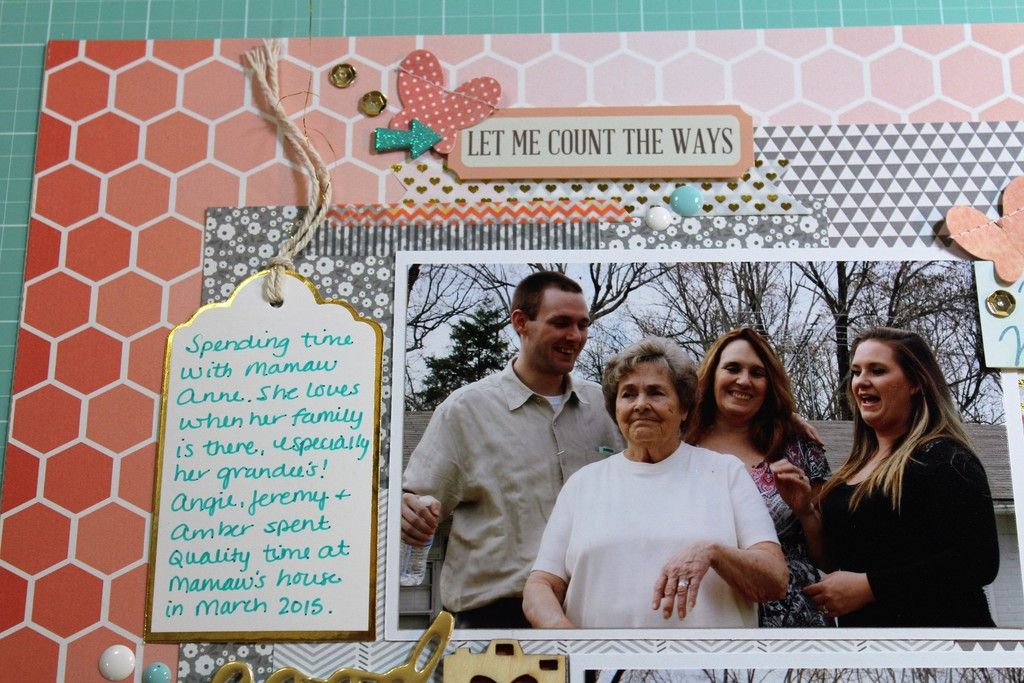 I did my journaling on this gold rimmed tag.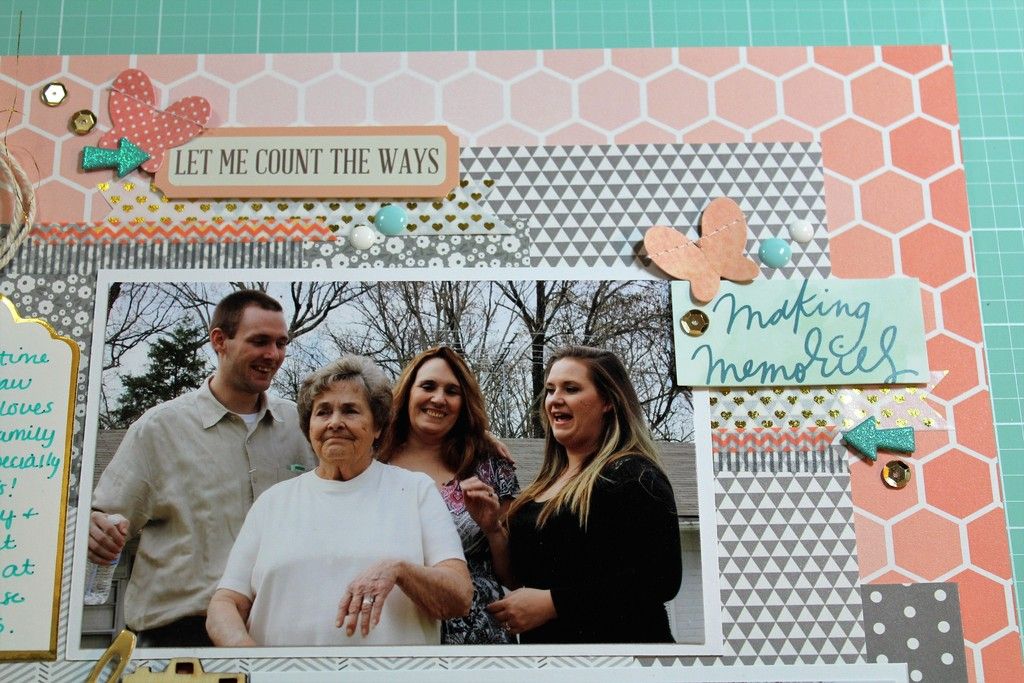 I added more of the butterfly banner pieces on the layout.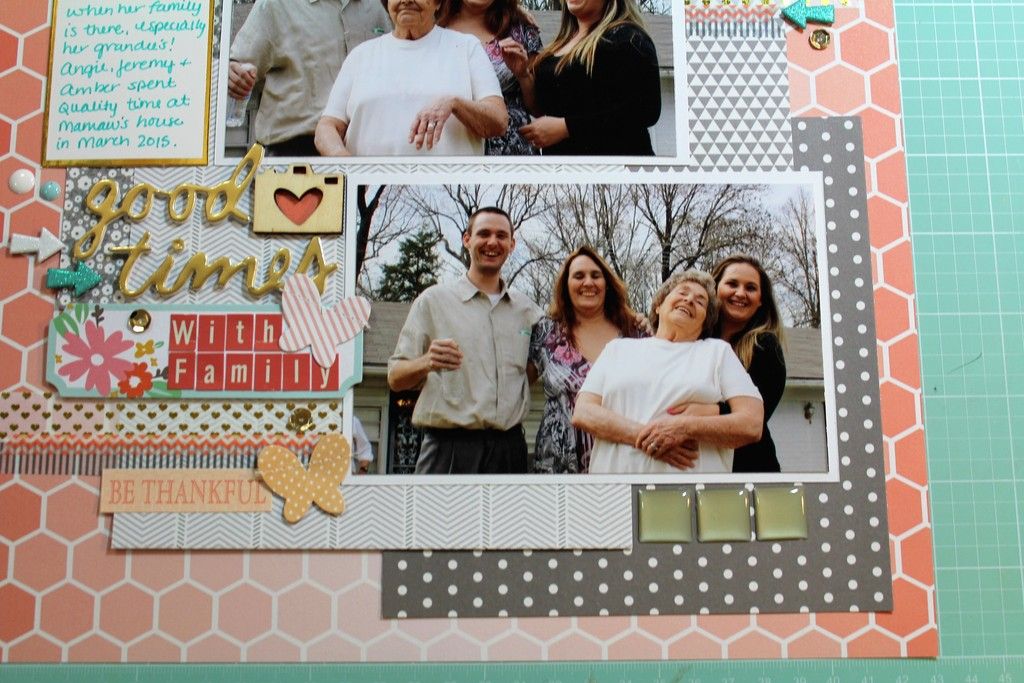 I was finally able to use those enamel squares...that are about 15 years old.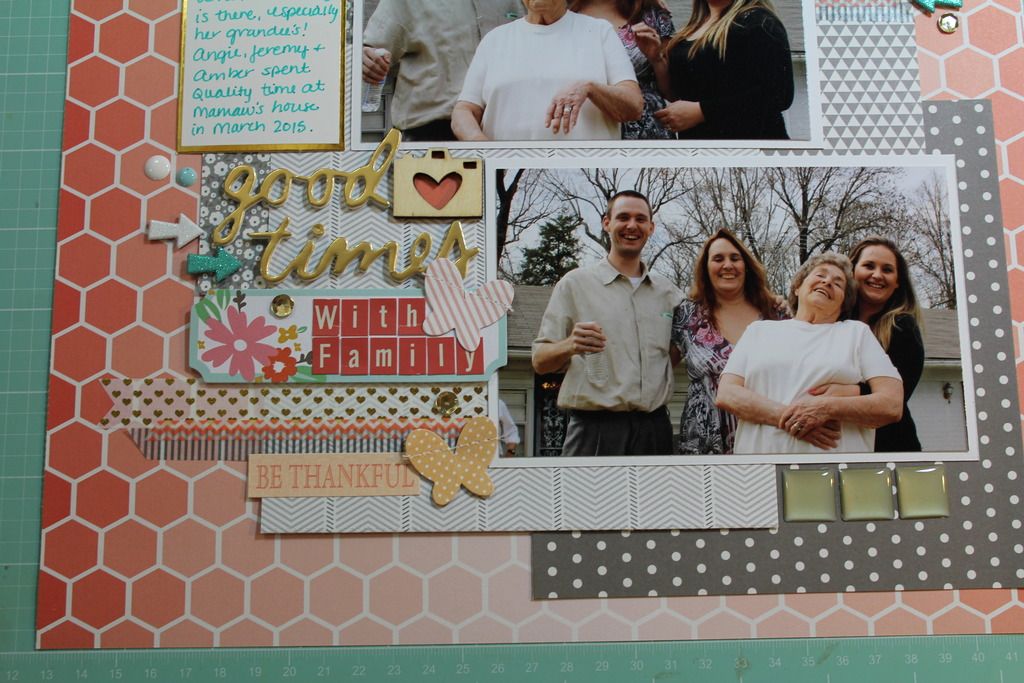 I layered up 3 different washi tapes in 3 spots on the layout and added a part of the title on a sticker tag.
Thanks for visiting my blog today!!!