Today I am sharing a layout I created using my January 2017 Counterfeit Kit Challenge kit. The photos are of my in-laws.
I was inspired to create this layout by a Pagemaps sketch from September 2016.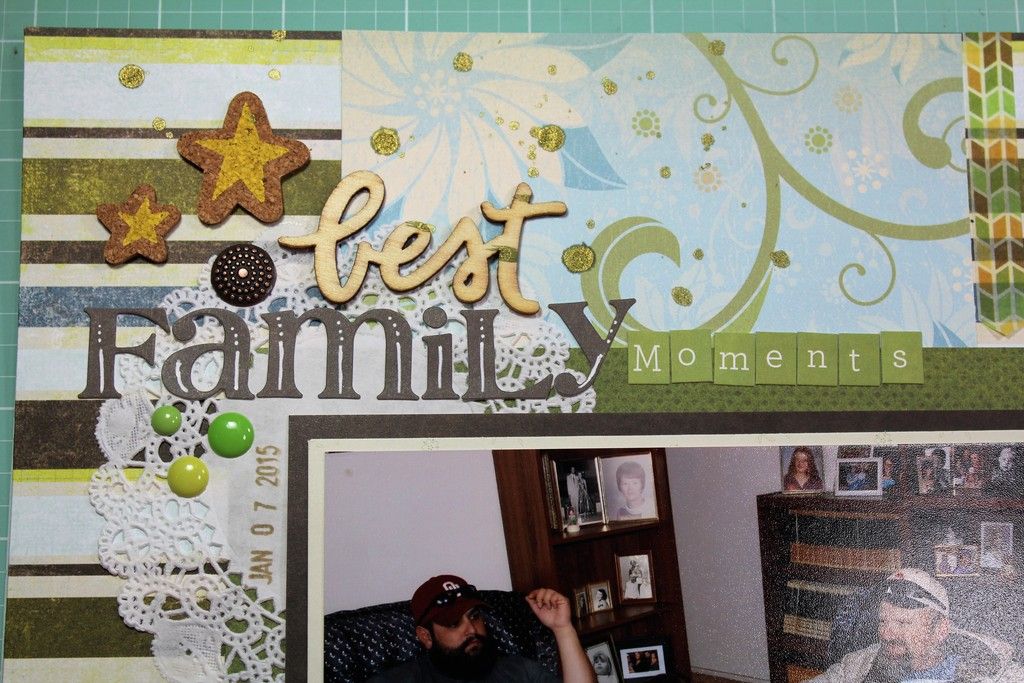 I mixed the fonts to create my title and actually used a white get pen to add some additions flourish to the word family. I love that I was able to use my last brad on this little cluster.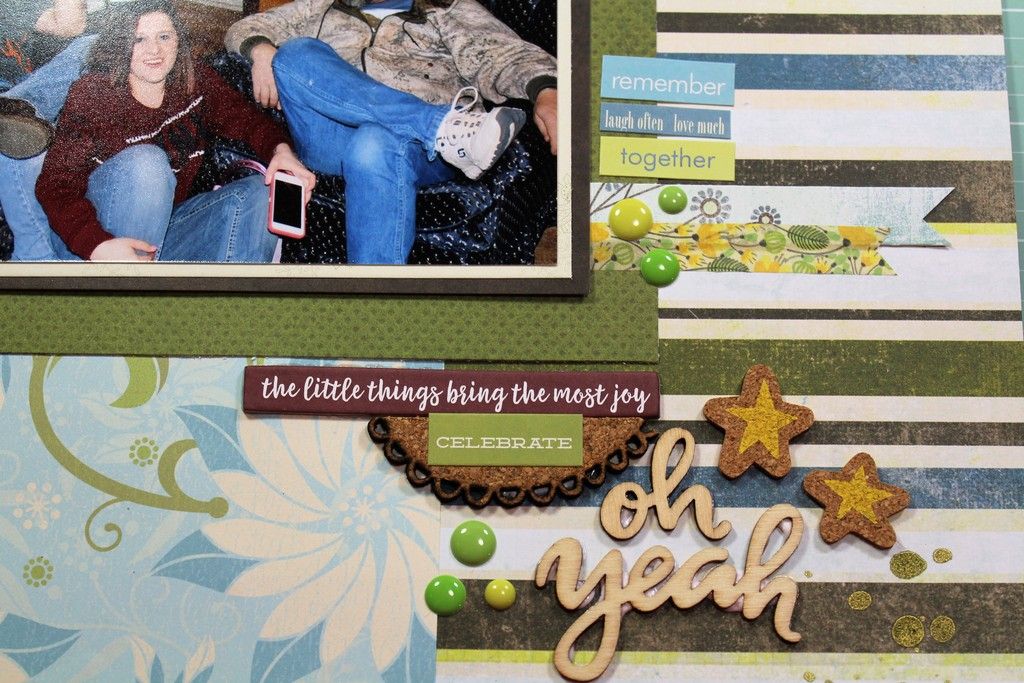 Here I just mixed word sticker, washi tape, scraps, cork, wood veneers, chipboard and enamel dots.
Thanks for visiting my blog today!!!