Today I am sharing how I store my dies.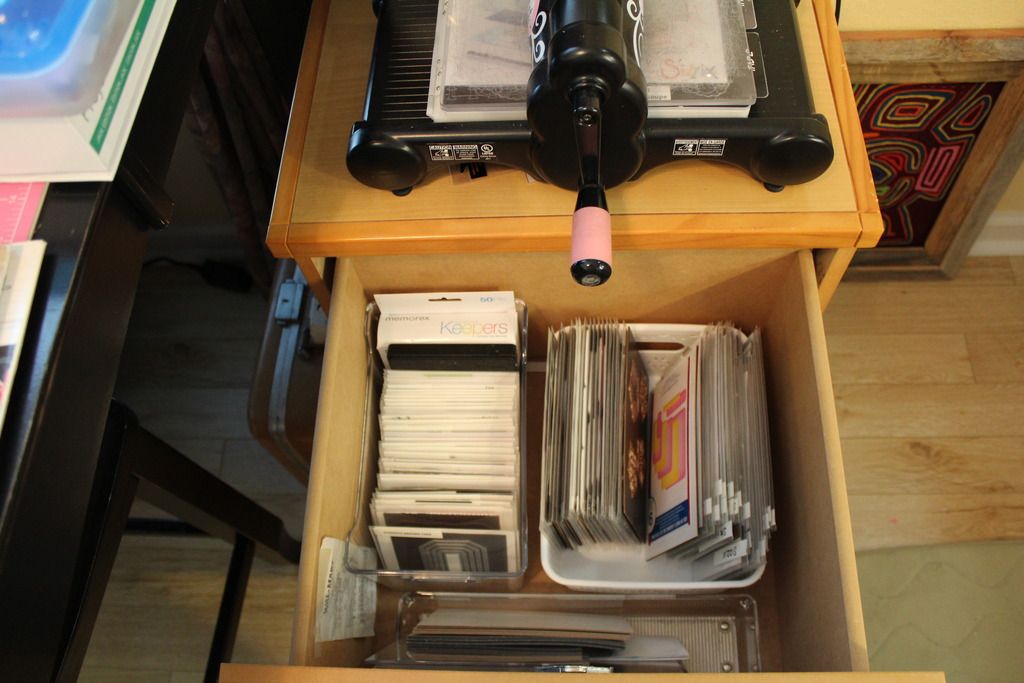 I have an older file cabinet and it sits right beside the table in my scrap room. My Big Shot sits on top of it along with my acrylic box of alpha dies.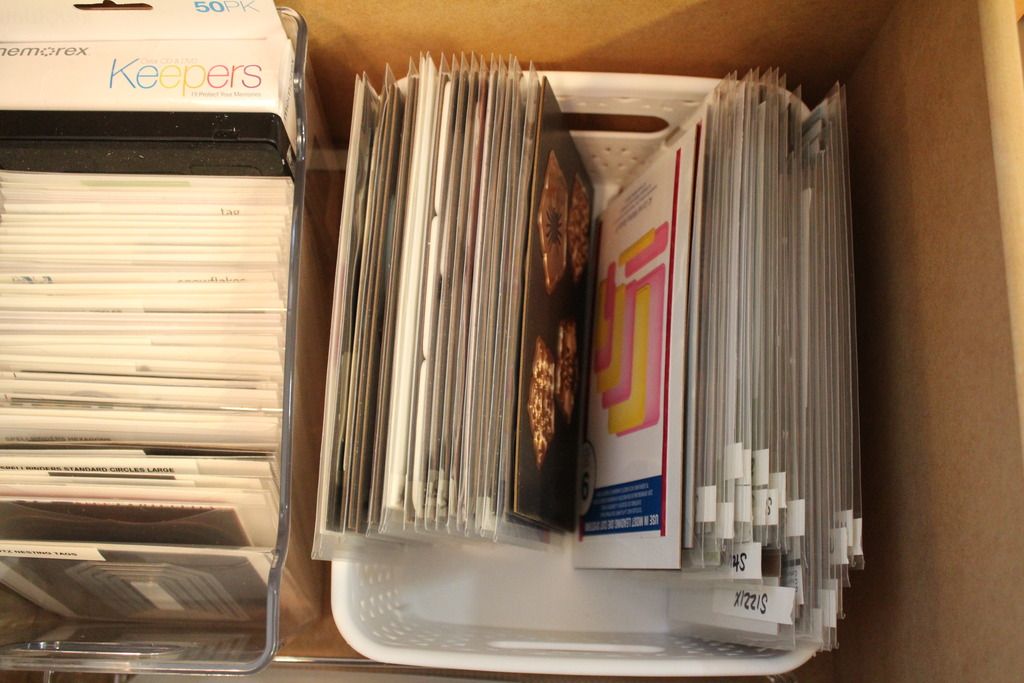 In the drawer I have my stamps in Avery Elle Sleeves on magnetic sheets attached to chipboard.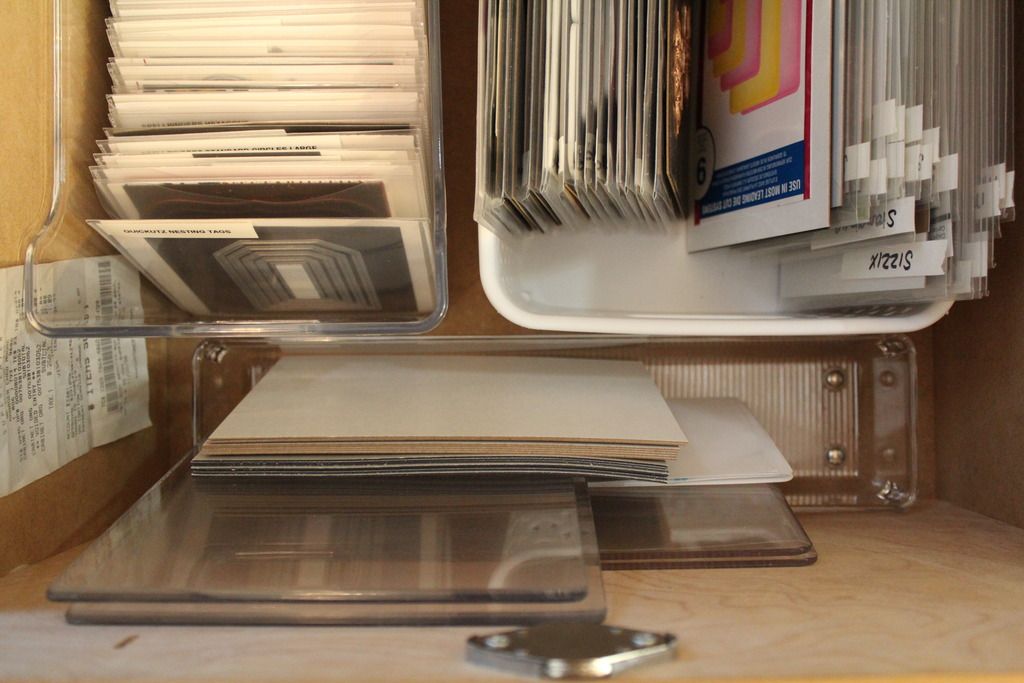 I have the smaller dies on the left and the larger dies on the right, in front of those is where I keep my shim papers, my embossing plates, my extra cutting plates and my extra chipboard and magnetic sheets.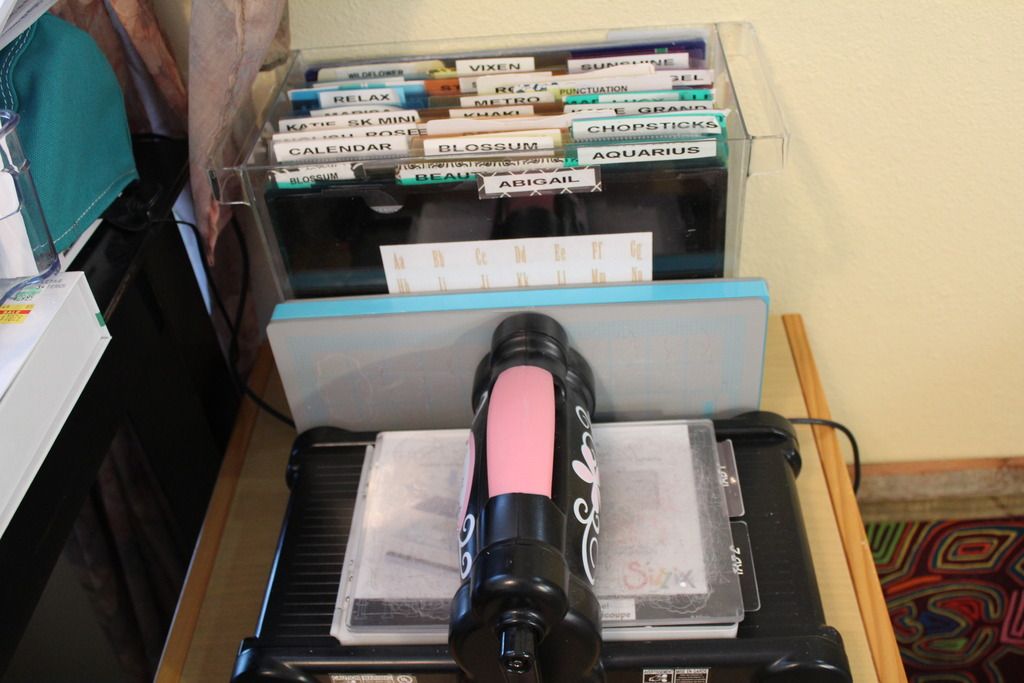 Here is the top, I keep my 12 inch magnetic plate behind the Big Shot and my larger alpha storage behind that.
I bought simple sleeves from the office supply store and placed my alpha dies on magnetic sheets, on chipboard, and then labeled each font. If I had an image of how the font looks, I taped it to the front of the sleeve.
Thanks for visiting my blog today!!