Today I am sharing how I sort and store my scraps.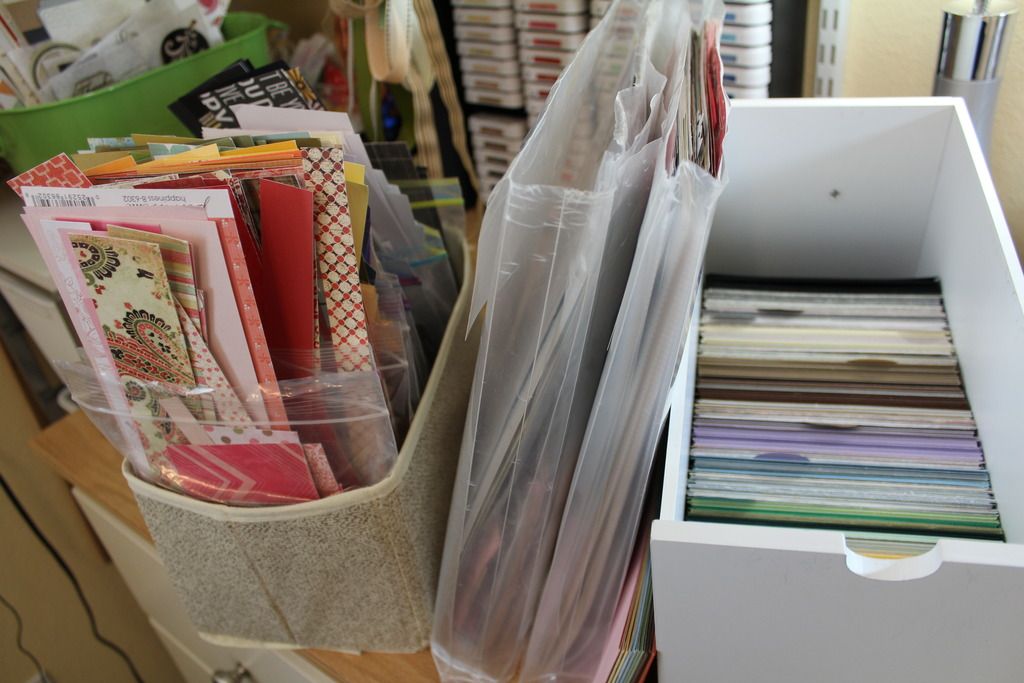 I actually have 3 different areas of scrap storage.
The canvas bin stays on top of my stamp drawers, closest to my Big Shot, in case I need something quick. When the baggies, sorted by color, get tight in the canvas bin then I cut some down to be 4x6 or 3x4 and those go into my white drawer of color sorted scraps. I use those for pocket pages and for photo mats and cards. Finally the 2 large sleeves in the middle hold my large color scraps that are too big for the canvas bin or they are odd shapes, like big circles or triangle pieces.
I hope this inspires you to share your scrap storage or find a way to coral your scraps.
Thanks for visiting my blog today!!!