The photo is of my sister and her 2 children.
I used my April 2016 Counterfeit Kit Challenge kit to create this layout.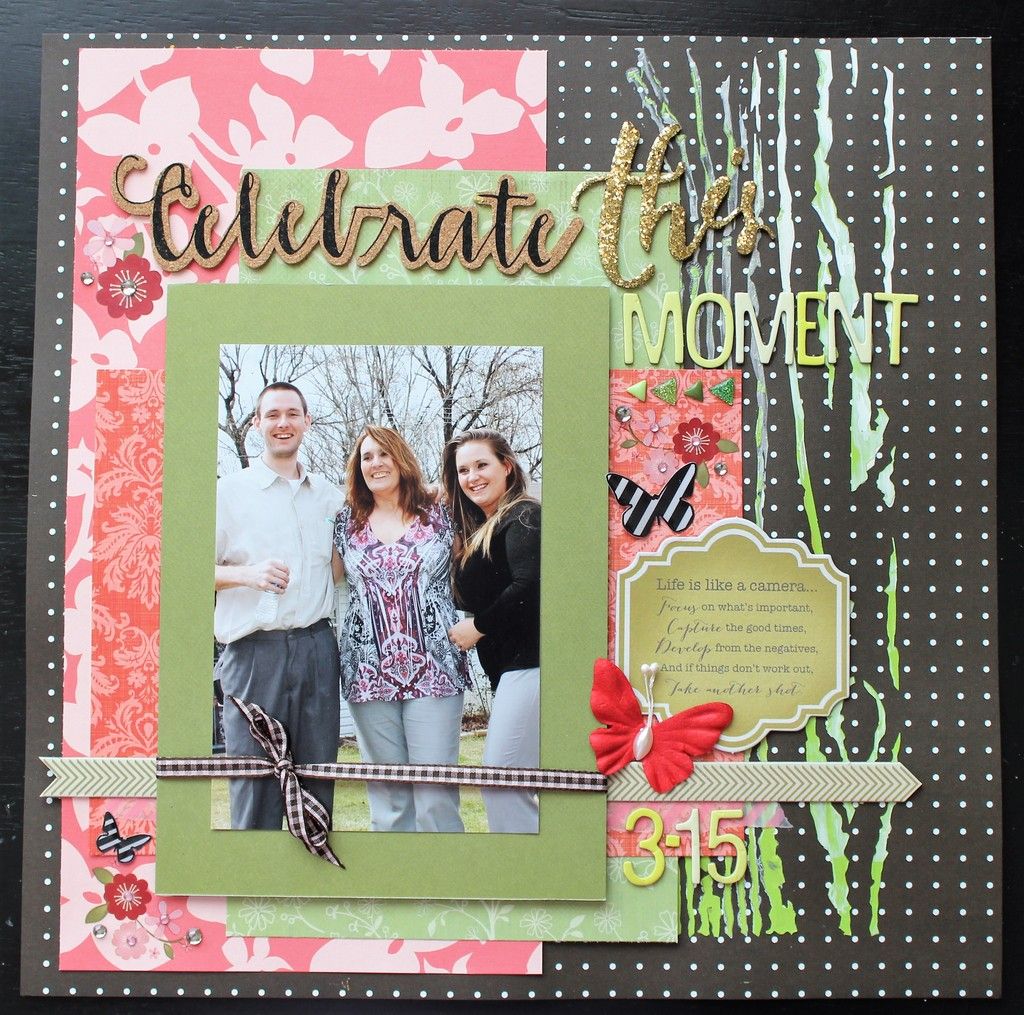 I started this layout with a little mixed media, I used a wood grain stencil to add in some green and white embossing paste to the black background, rather than stamping I decided this technique would work for my layout. I then added a couple of scraps to the background and a 6x6 piece of paper.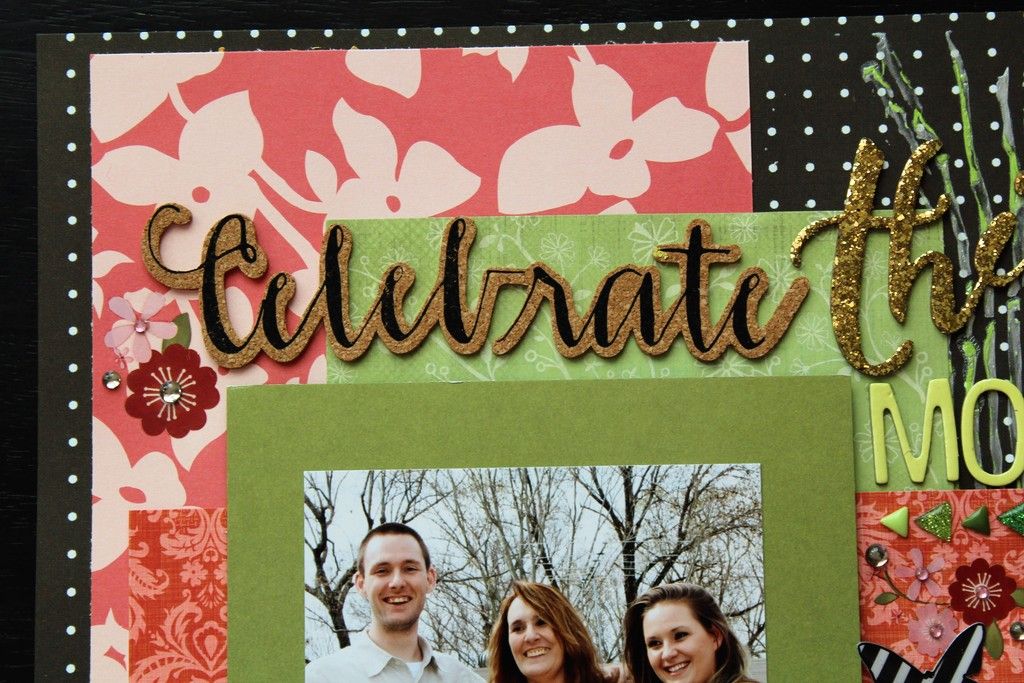 I used a frame for the background of the photo and added some old rub ons to the left of the word celebrate, I added some bling to the centers of the flowers.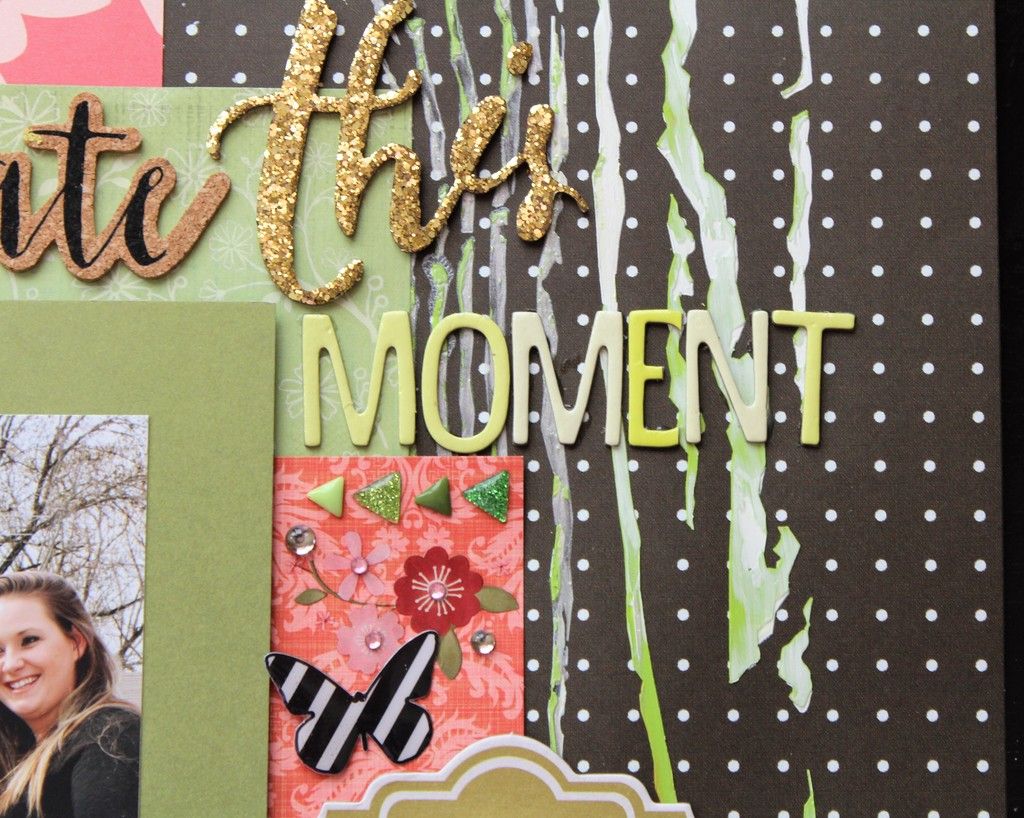 Below the word moment, I used enamel triangles to create arrows towards the photo with some additional bling below that on more rub on flowers.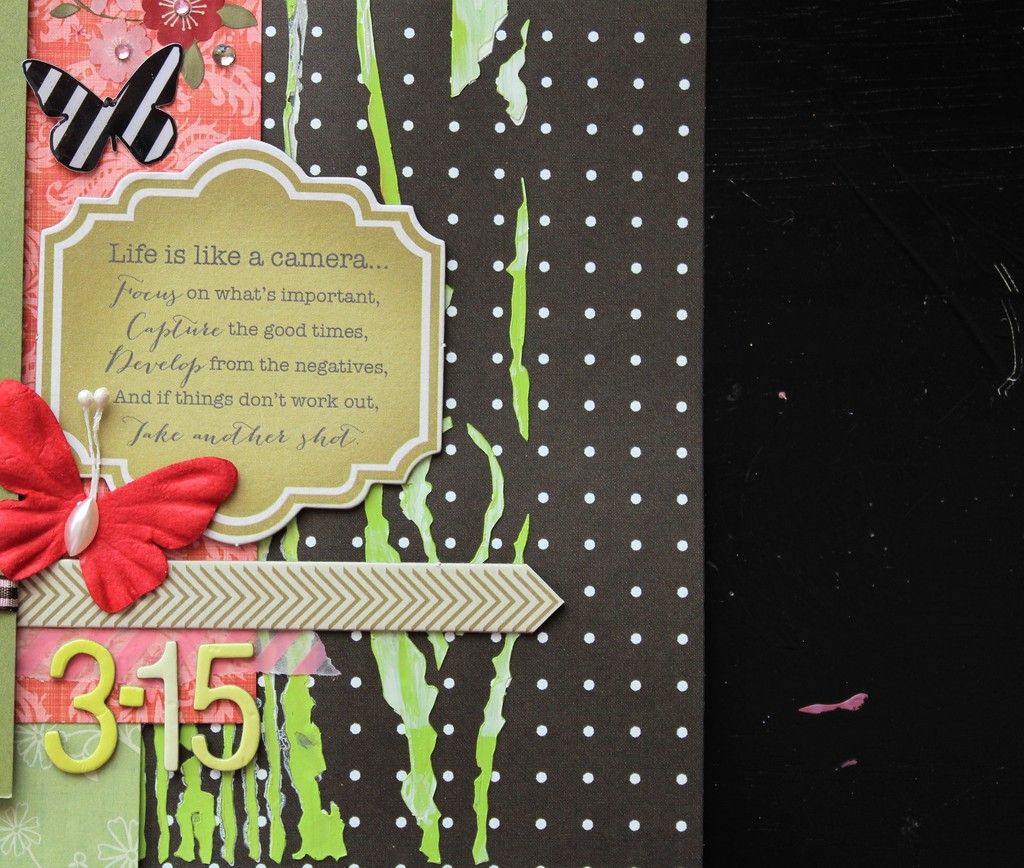 Rather than stamping I decided to use embossing. I had originally tried to use gold ink with the stencil and it didn't show up, so I added gold embossing paste on top of that...didn't really go with the photo so I then added some green and white embossing paste. I used the background papers to cover the gold embossing paste.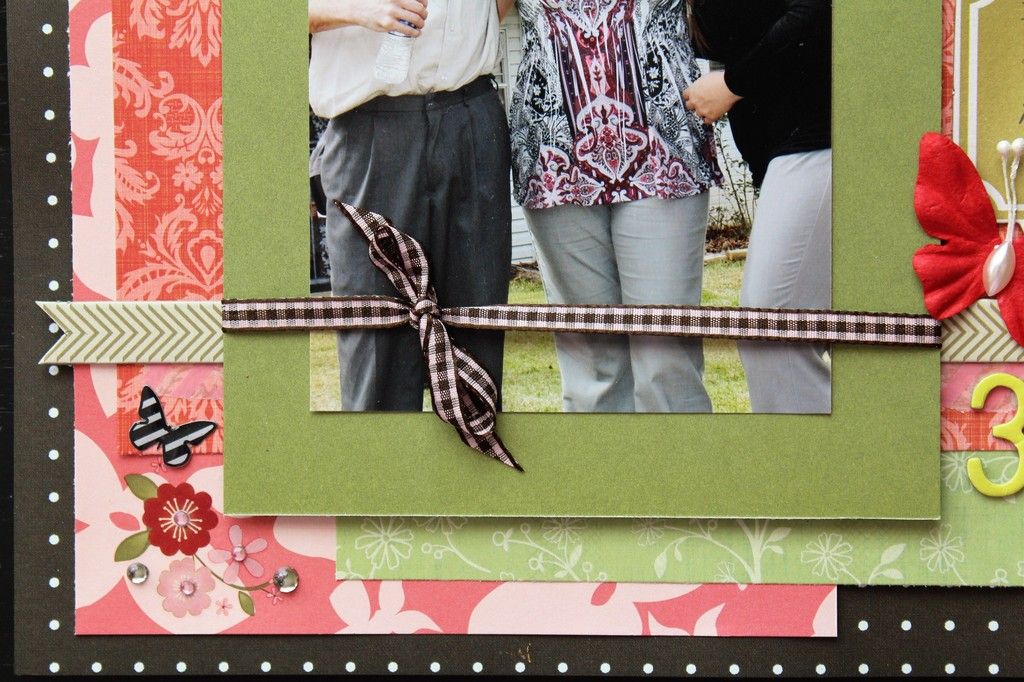 Finally this bottom left corner has more rub on flower nd bling. You can see pink was in the background papers but not a major element.
I hope I inspired you to create something with your stash. If you haven't already visited the UYS blog, head over there and play along this week, we would love to see what you create using your stash.
Thanks for visiting my blog today!!!