Today I am sharing a layout I created using my March 2016 Counterfeit Kit Challenge kit or my Scrap Stash kit.
The photo is of my mother Anne.
I was inspired to create this layout by Terry Hanson over at the Scrap Your Scraps FB Group.
I used tons of scraps and border strips to create the background, I layered them all on a piece of white cardstock.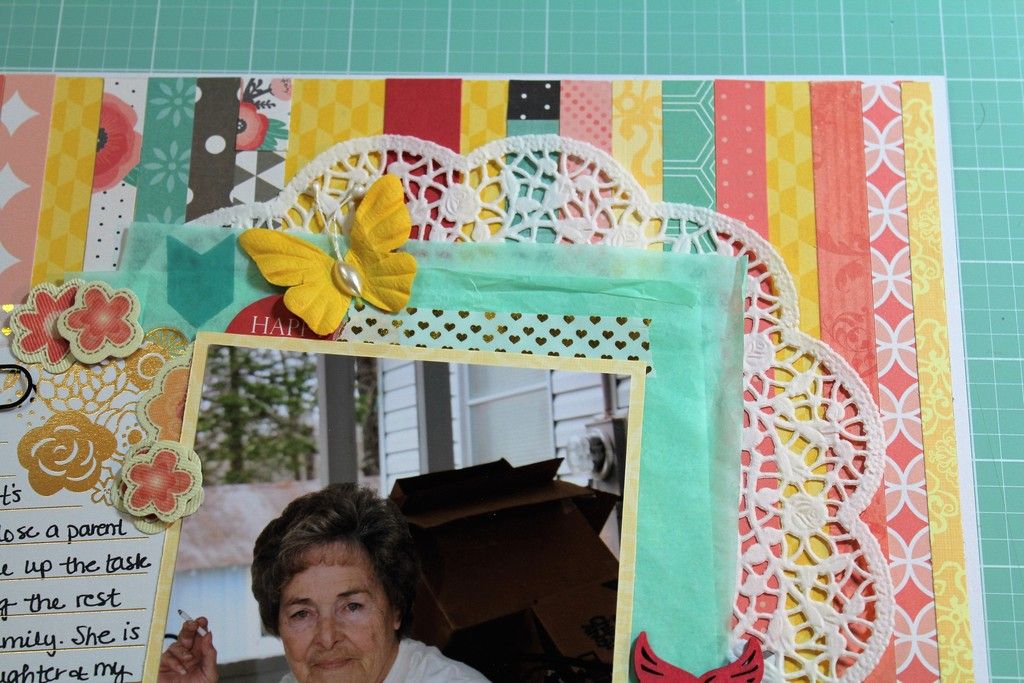 I added the doily and tissue paper in to this kit, they weren't part of the original kit.
I layered up canvas stickers, acetate pieces, washi tape and random ephemera.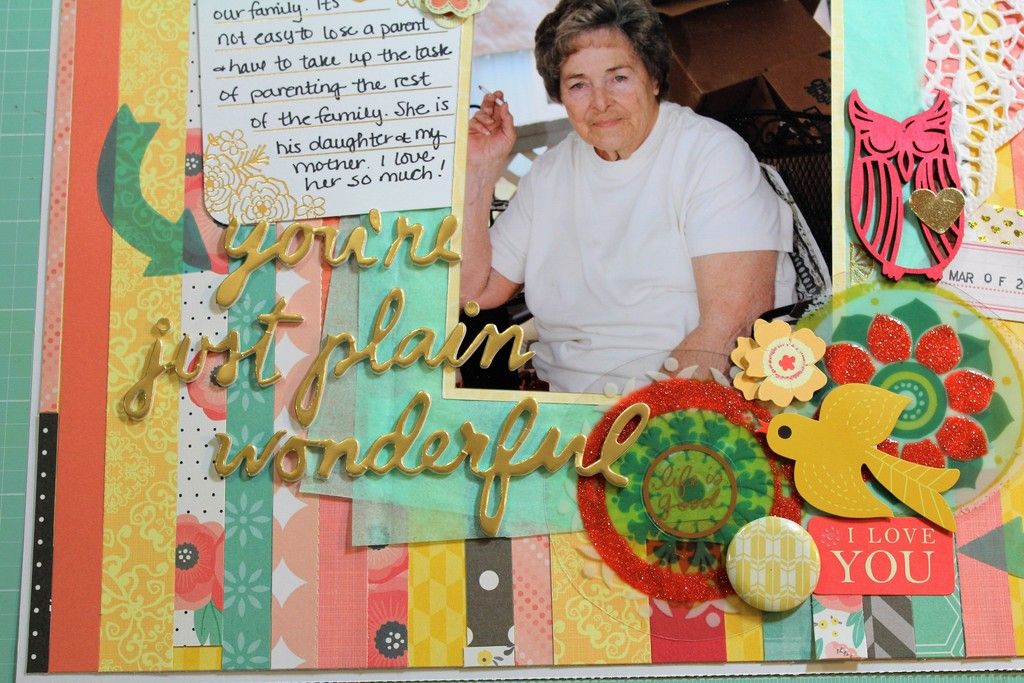 I used some acetate stickers around the layout as well.
Thanks for visiting my blog today!!