Here is a layout I created using my December 2016 Stash kit.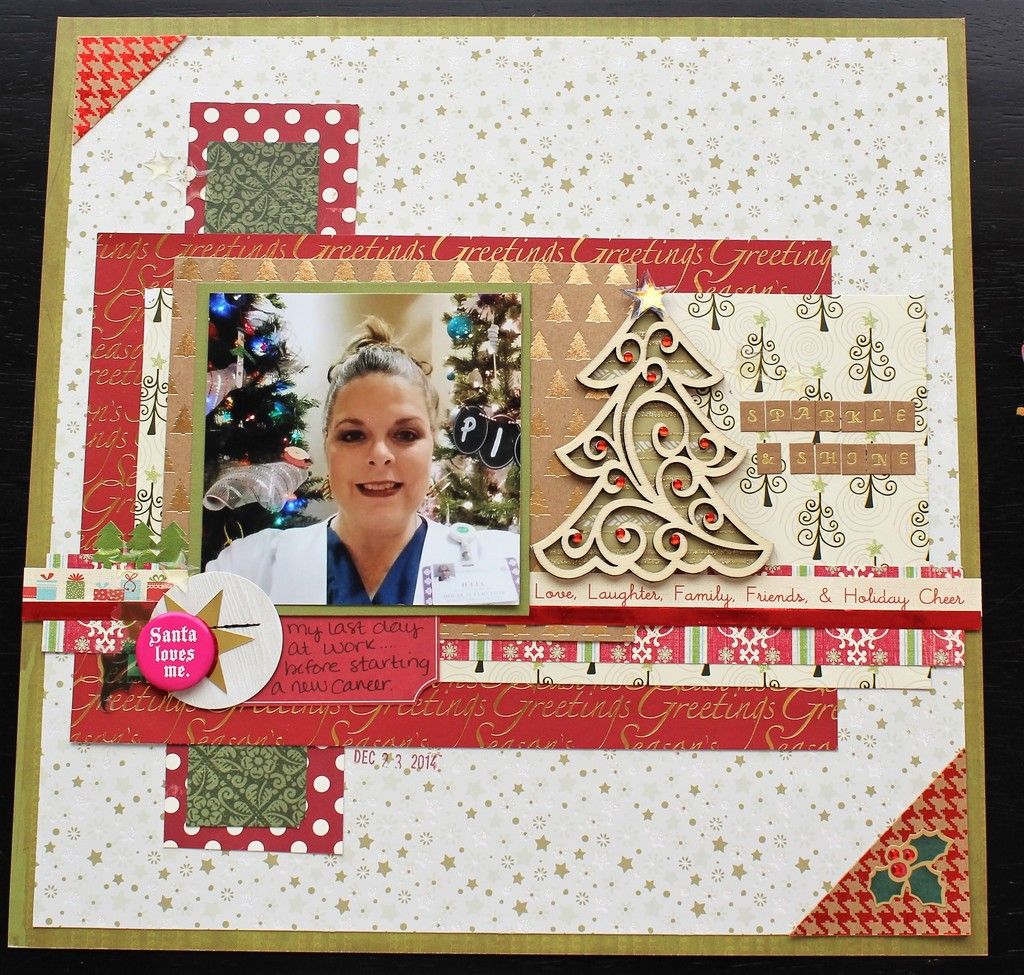 I used lots of scraps on this layout along with some stickers, washi tape and a large wood veneer.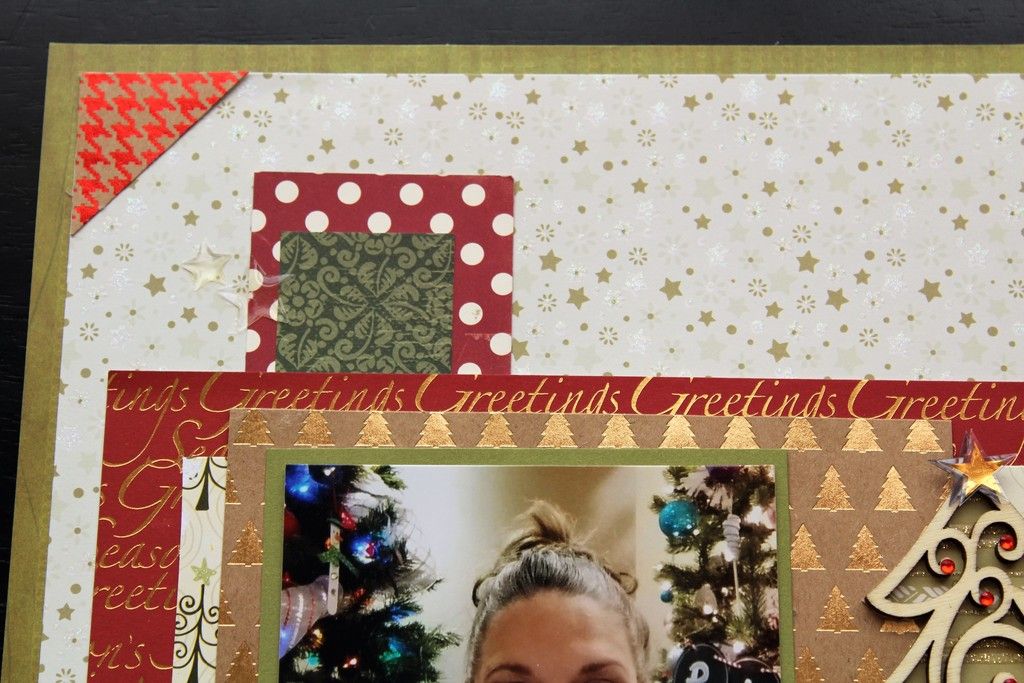 Here's a look at all the paper layers under the photo.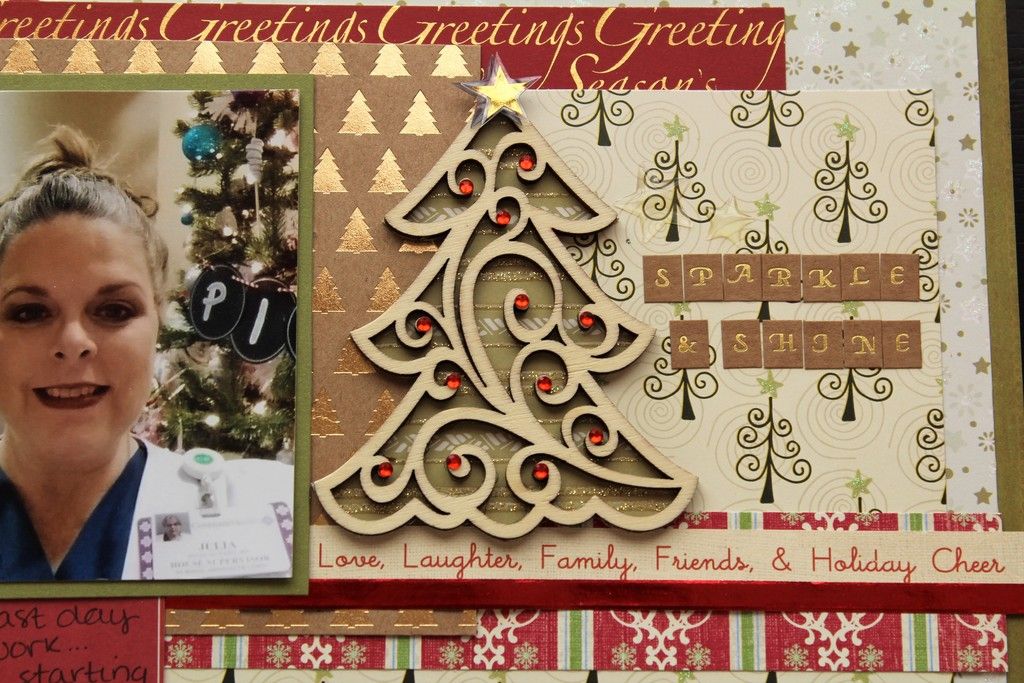 I added bitty bling to the tree to give it some sparkle. There is a branding strip along with wash tape towards the bottom of the photo.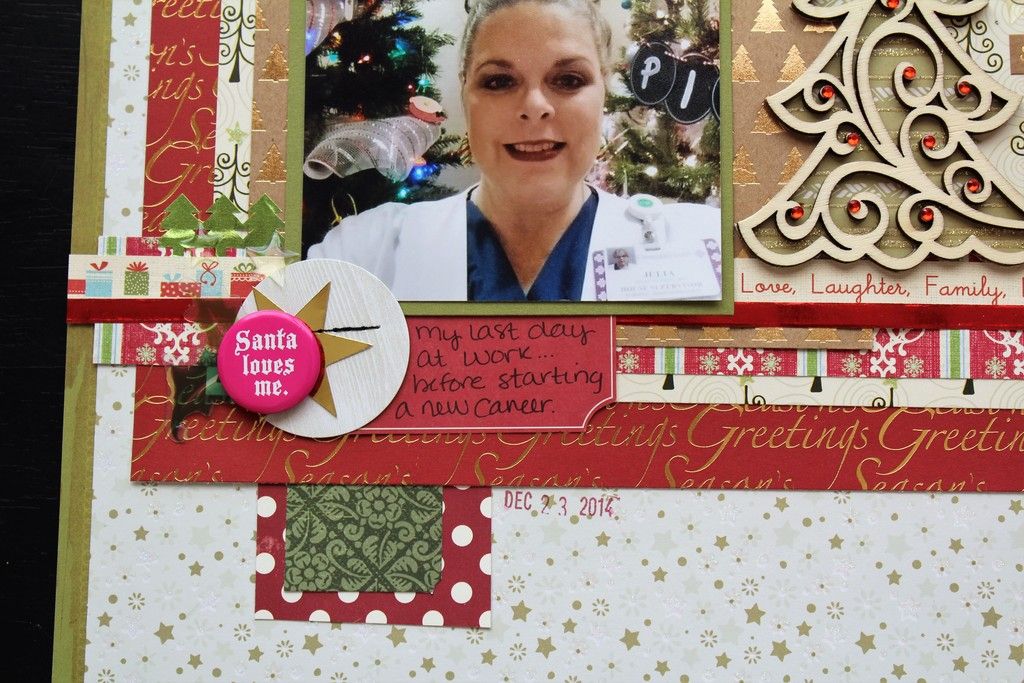 I squeezed a bit of that Christmas tree tape I found at the Target dollar spot in 2016. I used another of the JCP flair from several years ago too.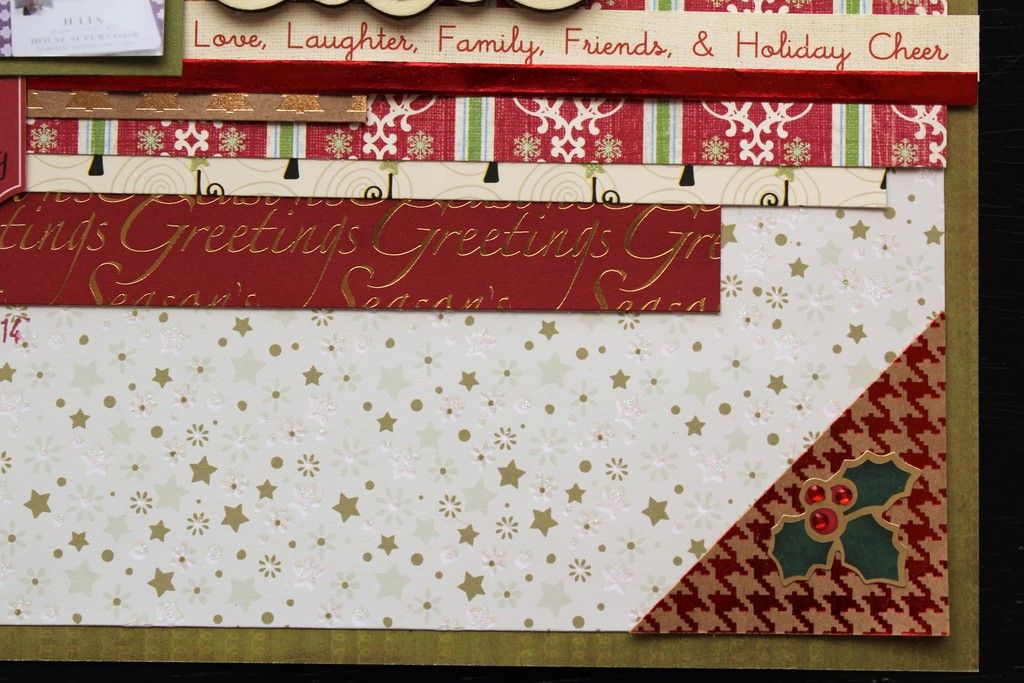 I added a little holly berry and leaf sticker and added some bitty bling to the holly berries for some extra bling.
Thanks for visiting my blog today!!!