Today I am sharing a layout I created using my December 2016 Stash kit.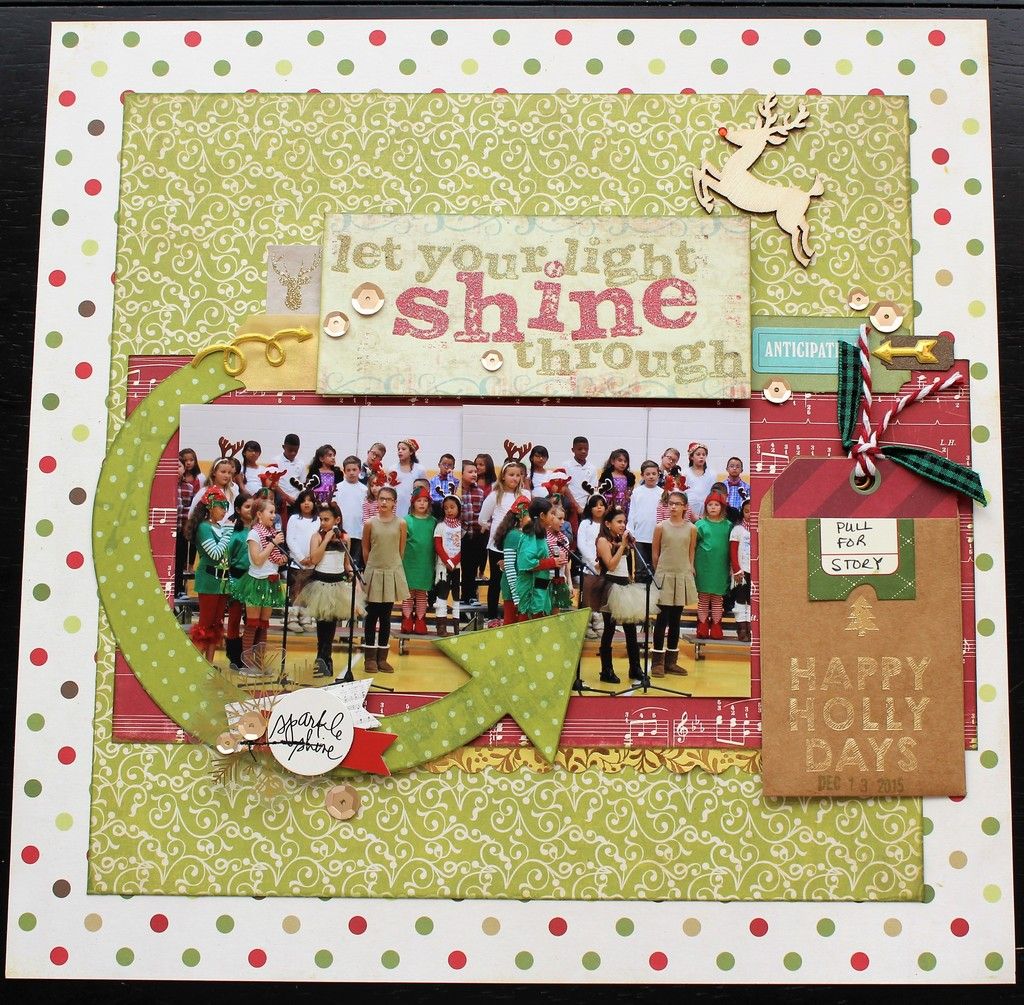 The photos are of my sweet grandee Shani in a Christmas production in which she was Rudolph. You can't tell lit well but she has her blinky nose around her neck while she was doing her speaking part.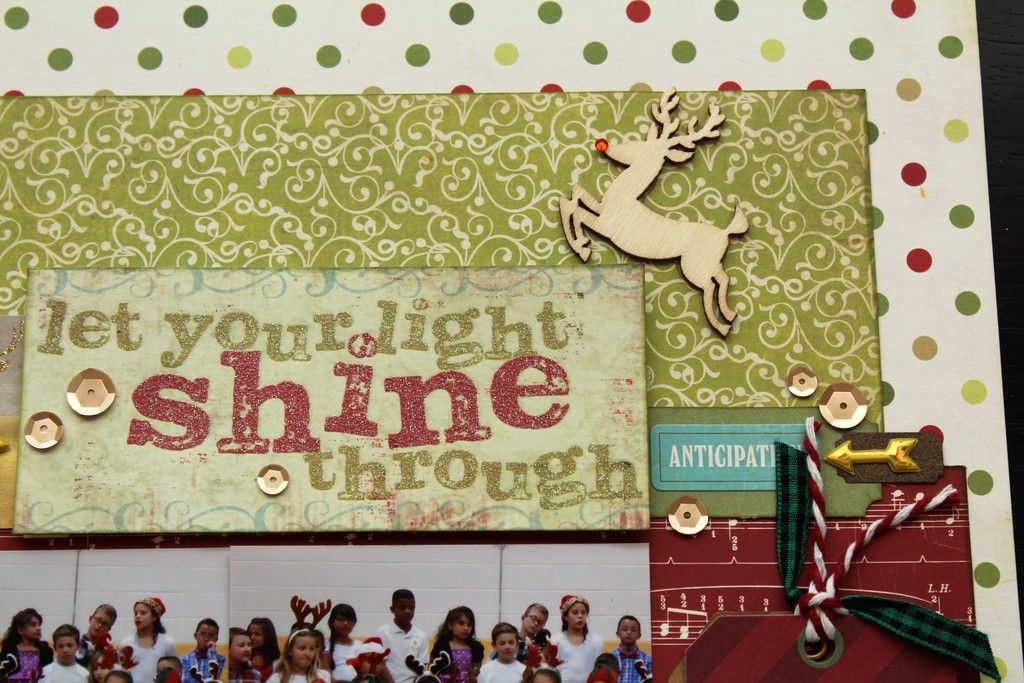 I used a wood veneer with a red bitty bling to make him a Rudolph. And that old title embellishment is from many, many years ago. I have kept it in my stash with the hopes of using it and I am so glad I finally did.
This is actually a book pocket type tag from a Target tag kit, I just used it to hold a tag with the story of the day.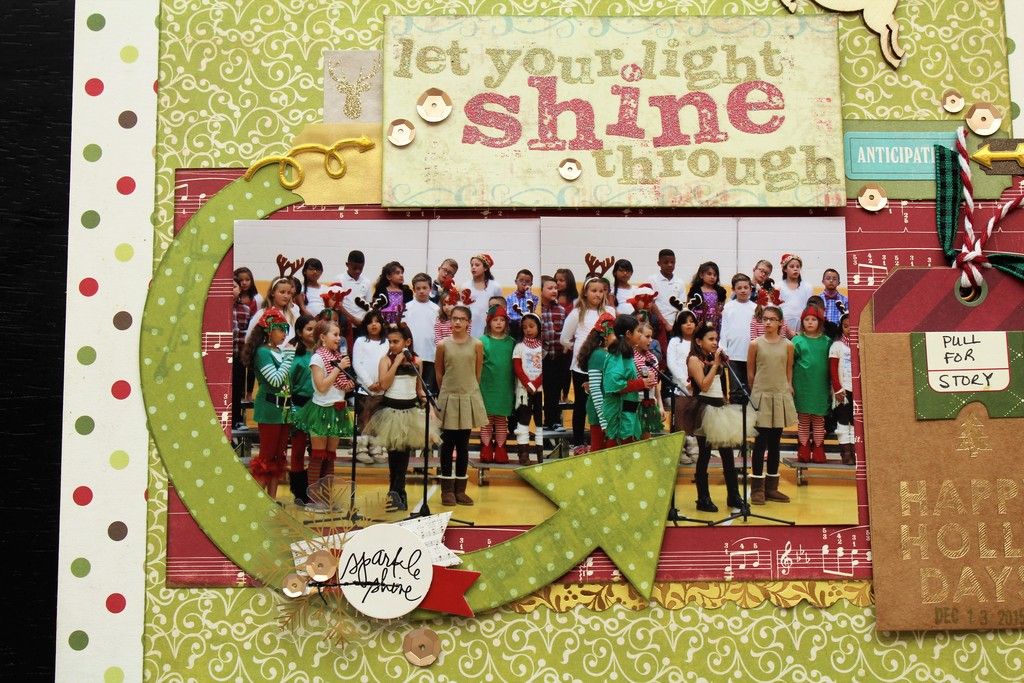 Love too that I was able to use another of those old arrow pieces. The little glittered deer head on the upper left of the title piece is actually a gift tag that I cut off the to/from portion.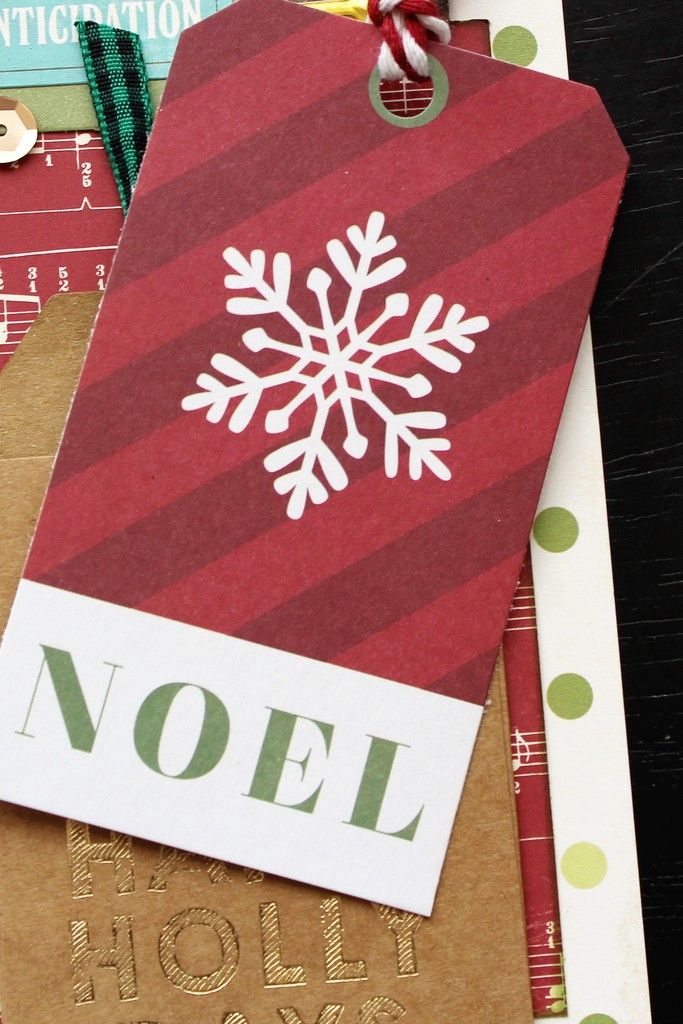 Here's a close up of the inside tag.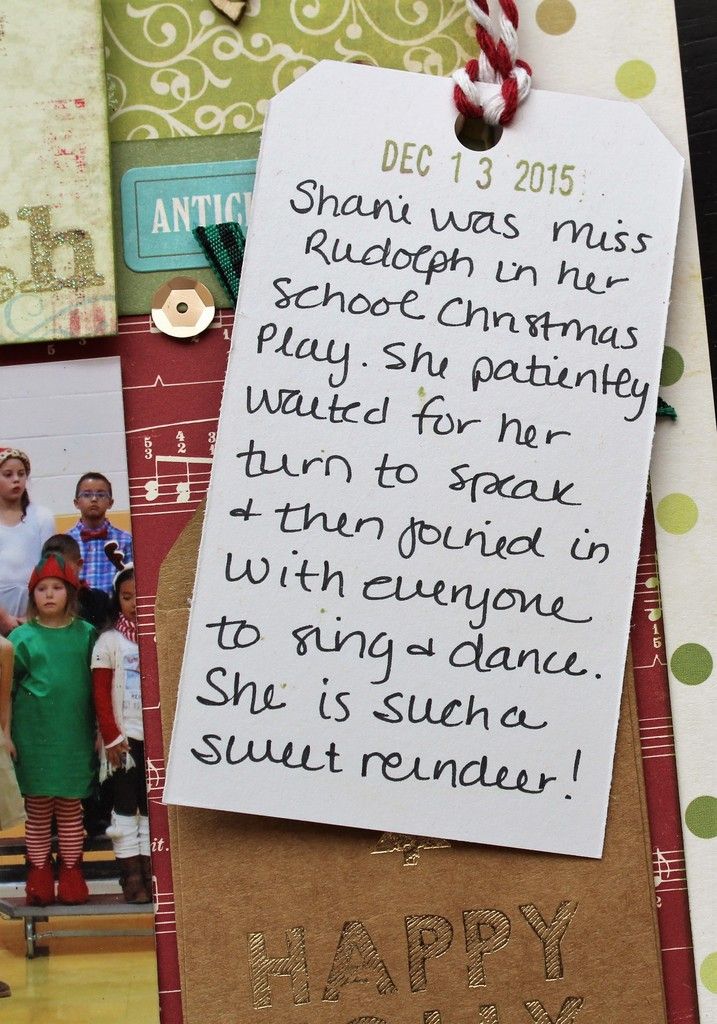 And the journaling on the back.
Thanks for visiting my blog today!!!